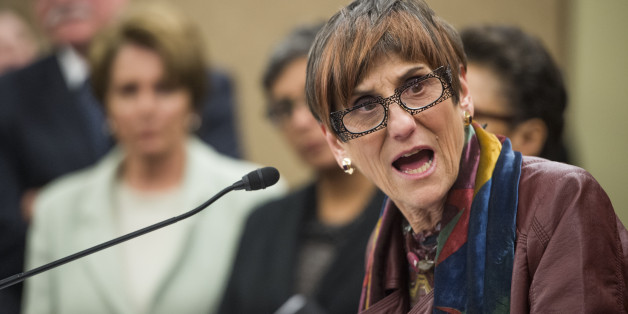 Congressional Democrats want House Speaker John Boehner (R-Ohio) to lay off nutrition assistance for the poor.
Earlier this summer Republican leaders in the U.S. House of Representatives removed food stamps from their traditional place alongside agribusiness subsidies in farm legislation Congress passes every five years. Republicans then passed a "farm only" farm bill, leaving the Supplemental Nutrition Assistance Program's fate uncertain.
"We voted against this bill in large part because of this intentional omission," Rep. Rosa DeLauro (D-Conn.) wrote Boehner in a letter signed by all House Democrats. "Given the essential nature of this program to millions of American families, the final language of the Farm Bill or any other legislation related to SNAP must be crafted to ensure that we do not increase hunger in America."
Now Republicans are planning separate legislation that would cut SNAP by 5 percent. Food stamps support roughly 47 million Americans at an annual cost of $80 billion. According to the Center on Budget and Policy Priorities, a liberal D.C. think tank, Republicans' proposal to save roughly $40 billion over 10 years would result in several million fewer Americans receiving benefits.
"The Republican record reflects a blatant disregard for the needs of the most vulnerable Americans -- from their failure to pass a comprehensive Farm Bill to their decision to remove nutrition assistance from the legislation entirely," House Minority Leader Nancy Pelosi (D-Calif.) said in a statement. "Now, Republicans reportedly want to slash $40 billion from SNAP and other critical efforts. This wrong-headed approach will take food from the mouths of children and undermine the well-being of millions of families."
Harsh food stamp cuts would be unlikely to pass the Democratic-controlled Senate. All SNAP recipients, however, are set to see their benefits drop by a small amount when a 2009 stimulus provision expires in November.
BEFORE YOU GO
PHOTO GALLERY
Conservatives Pointing Fingers