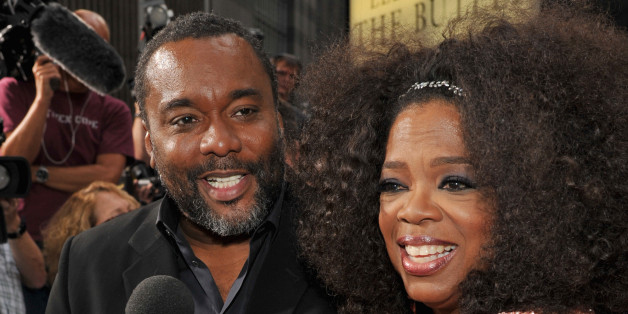 From the files of what might have been: Lee Daniels tried to cast Oprah Winfrey as a serial killer.
In an interview with Film.com, Daniels revealed that he had wanted to work with Winfrey on a thriller that would have starred the media icon as a murderer.
"She refused, and I thought it was the biggest kick," Daniels said. "The producers thought I was out of my mind for doing that. I didn't get the job, even. When I told them that I wanted Oprah for the job, they didn't even care."
The film was never made -- not with Daniels or another director.
"Not only did Oprah not do it, I lost the job. How 'bout that?" Daniels said. "I mentioned it to the producers, 'I want Oprah to play it,' and they were looking at me like, 'He's not right for this movie.'"
Despite that impasse, Daniels was able to convince Winfrey to star in "Lee Daniels' The Butler" as the alcoholic wife of the title character. It's a role that has thrust Winfrey into the early stages of awards season.
"Lee is relentless, with a capital 'R'! I was skeptical, because I hadn't picked up the acting instrument that is myself for 15 years -- since 1998," Winfrey said in an interview with V Magazine. "And he has been kind to me, because there have been other movies that he was doing that he offered me roles to do and I turned him down."
Why did "The Butler" speak to Winfrey when Daniels' serial killer pitch did not? "This was something that I felt I could at least wrap my brain around, this story and this period, and also to have the chance to work with him," Winfrey said. "I can honestly tell you that had it not been him, I wouldn't have done it. I really do think he's a genius. A little crazy! But genius. He's cray-cray with a lowercase 'c.'"
For more from Daniels, head to Film.com. To read more from Winfrey, hit V Magazine.
PHOTO GALLERY
'Lee Daniels' The Butler' Premiere