"Even wordless writing must have a logic, a system of movement, a poetry" said Andrew van der Merwe. The Cape Town based artist and calligrapher uses sand as his canvas, creating massive and ephemeral messages that are often most impactful when not fully understood.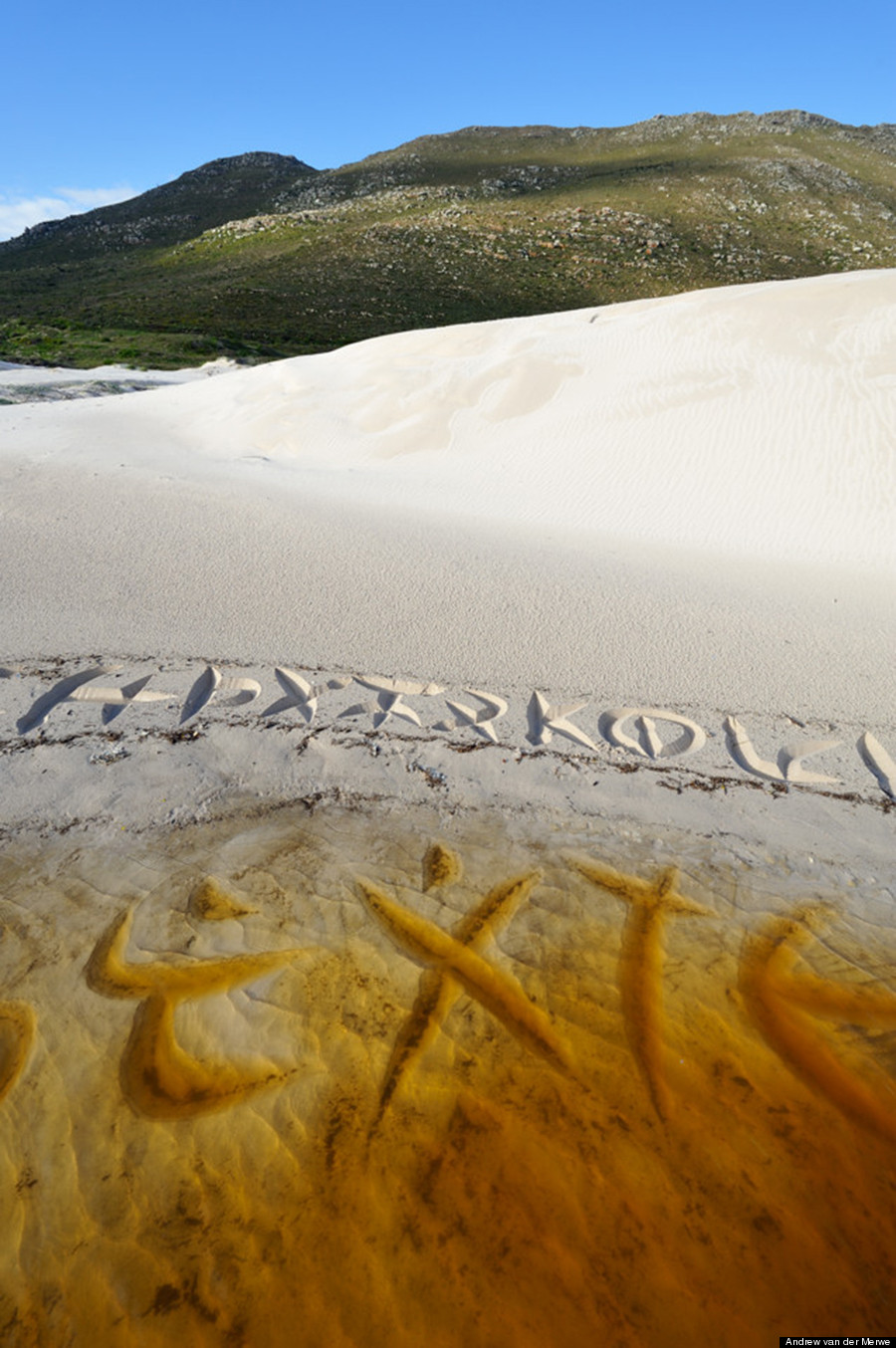 Van der Merwe uses special tools to carve out his messages and subsequently photographs them. Each has a lifespan of approximately one hour, after which the works are washed away by the elements, all traces erased. The unusual scribe described the inspiration behind his craft in an interview with Chinese Magazine Designed Building:
"I have loved writing since my first writing lessons as a child and a beach is like a giant piece of paper so it was only natural for me to begin writing there. To this day I remember my first writing lessons and the feeling of the pencil sliding over paper. I have similar memories of the first time I made marks in the sand with sticks and shells. Over time, as I fell more in love with calligraphy, I began experimenting with other tools and making my own instruments to give me more calligraphically pleasing marks in the sand."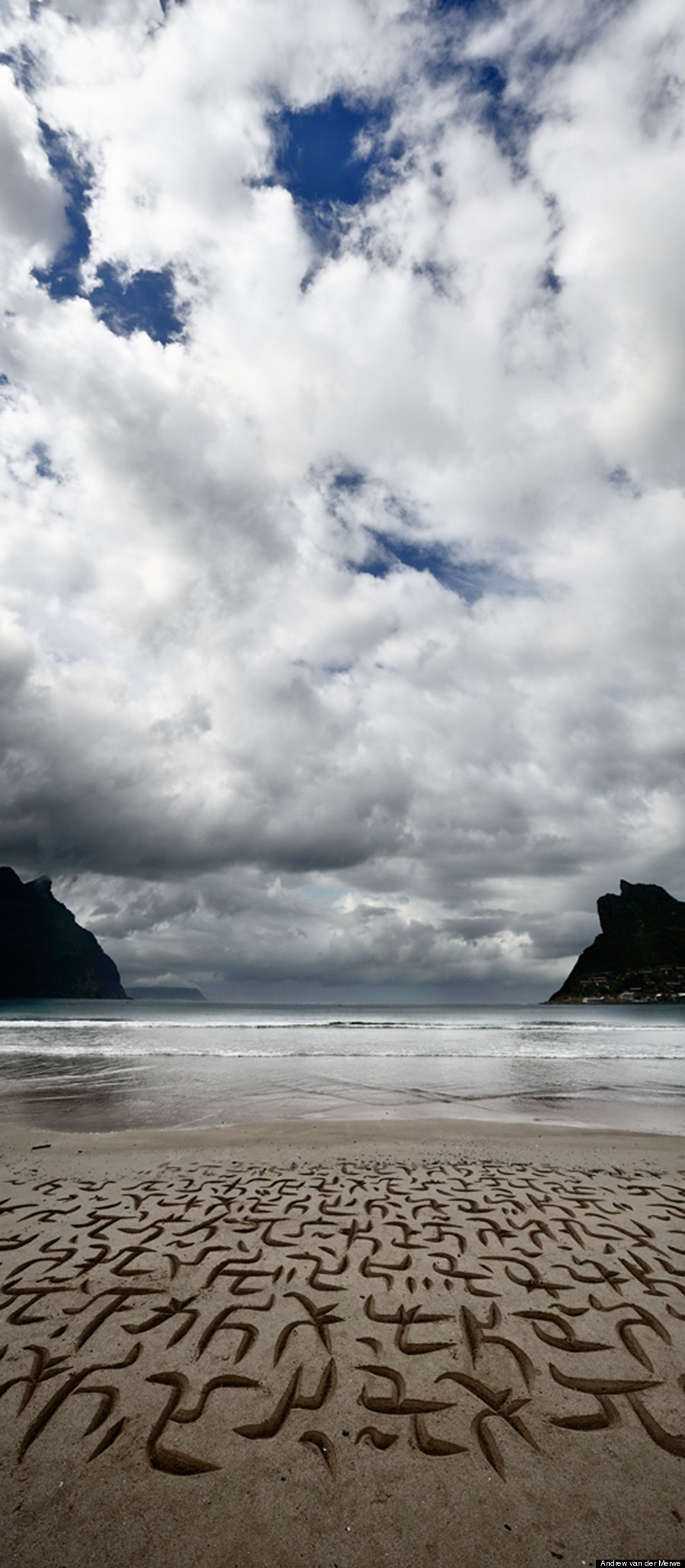 Although many artists might grimace at the thought of seeing their hard work washed into oblivion so soon after its creation, for van der Merwe it is all a part of the process. "It is a meditation for me," he told Designed Building. "A reminder of the temporal quality of life and the beauty of temporal things. If I, or friends lose a loved one I often carve the loved one's name and then watch as it is taken by the surf. It helps with accepting the loss."
The thoughtful practice falls somewhere between and a Robert Smithson earthwork and a Tibetan sand mandala. See the rest of van der Merwe's stunning sand-centric messages below and let us know your thoughts in the comments.