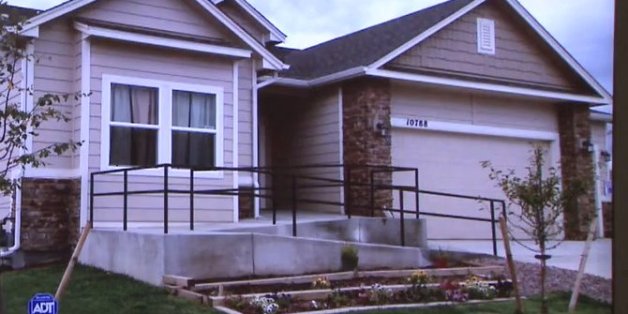 So much for being neighborly.
A handicap ramp outside of a Fountain, Colorado home is stirring up tensions after neighbors began complaining the ramp could hurt their home value.
But, as anyone with a handicap necessitating a ramp could tell you, the ramp isn't there for aesthetic pleasure. Vincent and Heidi Giesegh told KKTV that the ramp is for their 16-year-old daughter Kirsten, who has cerebral palsy.
"It's kind of irritating," Vincent Giesegh told the TV station. "I mean we're trying to do our best to assist our daughter with her daily needs to get in and out of the house."
The neighborhood however is still under construction, and the Giesegh's neighbors have threatened legal action if the ramp is not taken down, since there is no HOA to settle the matter.
According to MSN.com, the family has reached out to the Rocky Mountain American Disability Center.
BEFORE YOU GO