 Wendy Williams wants you to know that she hasn't just created a wig line. She's created an entire "Hair World." The talk-show diva previewed her new venture for some hard-bitten journalists on Tuesday, and informed them that "Hair World" is more a lifestyle than a mere hairdo.
And then your very own HuffPost Media editors got to experience this world first-hand. That's right. We got a wig-over from Williams' Emmy Award-winning hair stylist, Antwon Jackson.
Before we get to that, though, here's the low-down on these specimens of fabulosity. There are 40 (yes, 40) different varieties of them, plus a whole bunch of other stuff too.
Williams said that launching a wig line was a long time in the making. "I started wearing wigs about 15 years ago," Williams said as she described her lifestyle. "I have one for the gym, one for around the pool." She said she wears her natural hair at home, but wears a wig day in and day out on her talk show. "The same wig I wear on the show is not the same as the one I wear to the grocery store," she said, which, of course, because who would be caught dead wearing their show-wig to the grocery store?
As a constant wig-wearer and purchaser, Williams has spoken openly and honestly about her wig ways on her talk show. She's come to be known as an authority on the subject, changing up her wigs on a daily basis and asking guests about their hair habits on her talk show. So it makes sense she would launch an entire world of wigs and wig-related products.
"Women have all different hair types from curly hair, straight hair, thin hair, thick hair and even no hair. But no matter what kind of hair you have, I think we'd be lying if we said we've never had moments where we wanted to change a little here or add a little there," said Williams. "I wanted to make a collection that could help people in those moments get the look they want."
So then she tried helping two of HuffPost Media's bravest and most wig-ready editors get the look they never knew they wanted, but realized they desperately needed as soon as the wigs were on their heads.
Deputy editor Rebecca Shapiro tried on the Everyday Wendy, a blonde wig that falls below the shoulder, to general cries of "Bravo!" and "Bravo!" again. The title would suggest that is could be worn as an "everyday" sort of look.
PHOTO: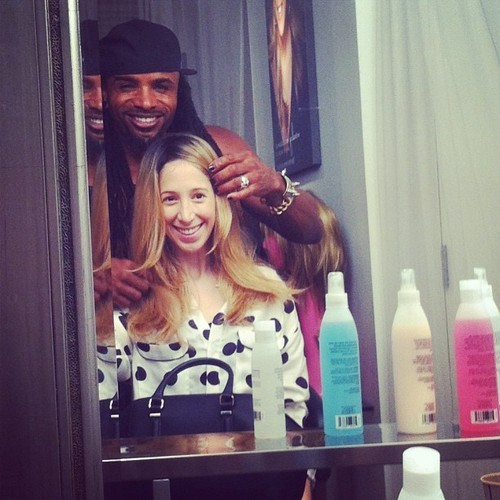 Senior associate editor Katherine Fung tried on the Tiffany, a short pixie style with highlights. This bewigging was so successful that everyone immediately told her that it needed to be her new haircut, which is something she is considering.
PHOTO: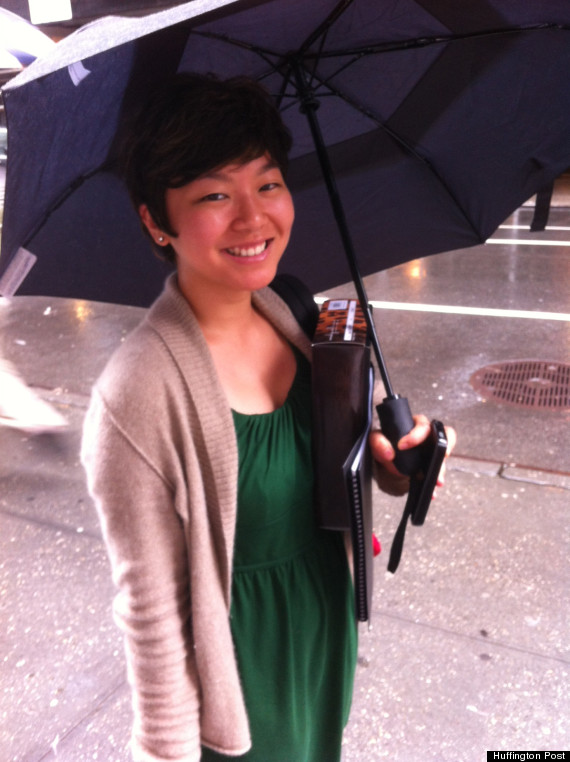 It was, in short, the best wig day ever!
BEFORE YOU GO
PHOTO GALLERY
Wendy Williams Style Evolution