Looks like you can own a piece of the property owned by the family who inspired "The Philadelphia Story."
Maybe.
The famed Ardrossan Estate, located in Villanova, Pennsylvania, was originally owned by financier Colonel Robert L. Montgomery and his wife, needlepoint artist Charlotte Hope Binney Tyler. (Such a match of titles could only happen in the early 1900s...or present-day Brooklyn.) Their daughter, the fabulous socialite Helen Hope Montgomery Scott was famous for her parties, horsewomanship and for once inspiring four proposals on the night of her official debut into Philadelphia society. Her husband's college classmate, playwright Philip Barry, would immortalize her in 1939 as Tracy Lord in"The Philadelphia Story." Katharine Hepburn would make that character timeless in her performance on stage and on screen.
But back to the property, which is now in the midst of a real estate drama.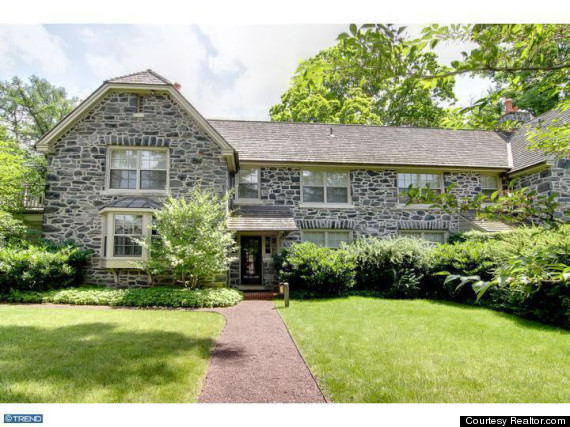 According to the Daily Mail, Ardrossan was put up for sale following the death of Hope's son Robert Montgomery Scott. However, the property had gradually been subdivided over the course of a few decades. The fate of the remaining acres is in jeopardy -- Edgar Scott III, Hope's grandson, would like to divvy up the final 360 acres for property development, according to Philly.com. The plan can only be executed following a change to the zoning code. On top of that, Radnor Township also wants a piece of the remaining property to use as open space.
Meanwhile, the incredible Georgian-style mansion is listed for sale at about $25 million, according to Realtor.com. Fun fact: Its name is "Albermarle."
BEFORE YOU GO
PHOTO GALLERY
The Home That Inspired The Philadelphia Story