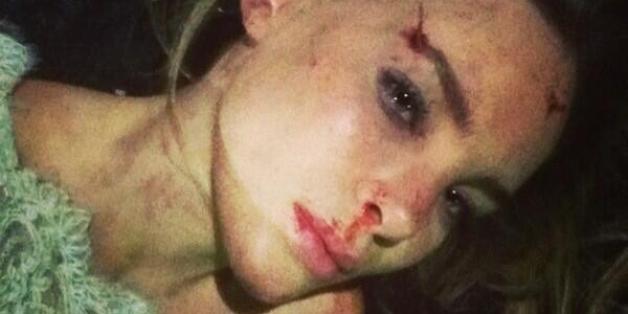 By Michael Lopez

Mexican pop star Belinda pulled off a pretty extreme practical joke this week. In fact, it may have even bordered on bad taste. To the surprise of her followers, she posted a picture of herself bloodied and bruised, claiming she had been in a serious accident.
He pasado por el peor accidente, pero estoy viva
Gracias vida http://t.co/bqhCr1WtRg

— Belinda (@belindapop) August 12, 2013
"I have had the worst accident, but I am alive. Thanks life."
No other information was immediately revealed, leading fans to launch a #prayforbelinda Twitter campaign. No one was sure whether someone had assaulted her, whether she had taken a serious fall or if she was in some kind of car crash.
But two hours after the initial posting, Beli fans got their answer. Apparently the picture was part of a bizarre marketing campaign. The realistic looking scars were all done by a makeup artist to promote an upcoming concert.
Esta foto es parte de la catarsis que van a ver el 16 de agosto en el auditorio nacional! Los espero a todos! 😁 pic.twitter.com/Q2FsQqzySB

— Belinda (@belindapop) August 12, 2013
"This photo is part of Catarsis, which you'll see in the Auditiorio Nacional on August 16! See you all there!"
Many of Beli's fans did not appreciate the joke, accusing her of "crying wolf." Nevertheless, the pix certainly stirred up attention (even if it was for the wrong reasons).
Read more Blogamole's News and Chisme here.
BEFORE YOU GO
PHOTO GALLERY
Belinda's Frida Kahlo Inspired "En La Obscuridad