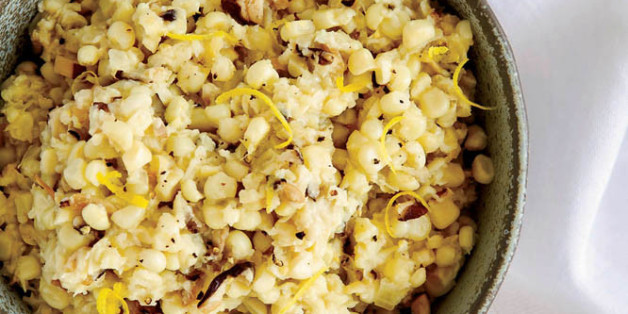 When corn is in the peak of its season, this is the recipe you should make. And we don't mean just any creamed corn recipe, but this particular cream-less version of creamed corn. If you're a skeptic like us, you're probably wondering why you'd ever bother with a creamed corn recipe that has no cream. But don't foolishly assume that this recipe isn't creamy because it skips the dairy.
This creamed corn recipe is actually even creamier -- and healthier -- thanks to the use of freshly pureed corn. And the use of the fresh corn juice straight from the cob only heightens the sweet flavor of this summer corn dish.
Get the Creamless Creamed Corn with Mushrooms and Lemon recipe
Want to read more from HuffPost Taste? Follow us on Twitter, Facebook, Pinterest and Tumblr.
Get more corn recipes!
PHOTO GALLERY
Corn Recipes