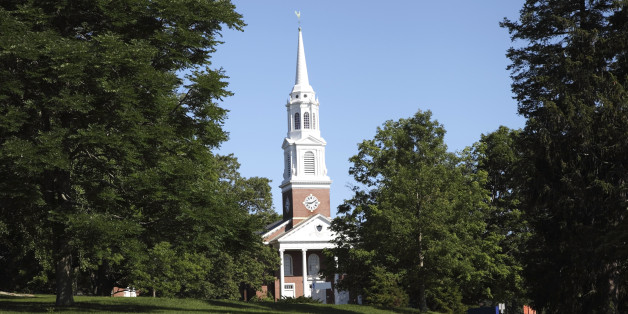 Vegetarian meal options, trayless dining halls, slashing of water use and almost 600 sustainability-related classes are just some of the reasons Sierra magazine has named the University of Connecticut the greenest college in the country.
Sierra released its annual ranking of the top 10 "coolest schools" in the country on Wednesday.
Teaching sustainability is a core part of UConn's mission as a land and sea grant university, said President Susan Herbst.
"No student should leave here, degree in hand, without a deep sense of responsibility for the protection of the planet," Herbst said in a news release. "It is part of being a good citizen."
UConn's taking the top spot represents a bit of a shakeup from last year's rankings, when the school was No. 5. But once again, public universities and elite schools like Cornell and Stanford performed well.
"For the past seven years, Sierra magazine has ranked colleges and universities on their commitment to fighting climate disruption and making sure the future their students will inhabit has safe water, clean air and beautiful landscapes," said Bob Sipchen, the magazine's editor-in-chief. "By showing such strong leadership on so many fronts -- from energy use and transportation to the courses they offer -- the best of these schools are pointing the way for other institutions."
Check out the top 10 in the slideshow below and head over to Sierra for more details on what makes these colleges so "cool."
PHOTO GALLERY
BEFORE YOU GO
"Coolest Schools": Sierra Magazine List Of America's Greenest Colleges 2013
PHOTO GALLERY
"Coolest Schools": Sierra Magazine List Of America's Greenest Colleges 2013