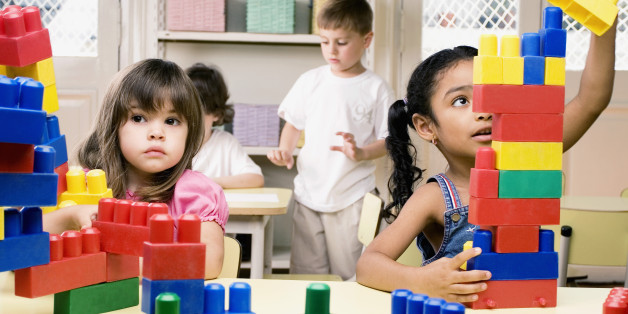 Latino children are lacking when it comes to early childhood development.
The recently released Annie E. Casey Foundation's annual 2013 Kids Count report reveals among any racial or ethnic group in the U.S., Latino children have the lowest preschool attendance rate. The study showed between 2009 and 2011, roughly 63 percent of Latino children didn't attend preschool compared with 50 percent of non-Hispanic white children.
"We're concerned about the long-term impact of the recession," said Casey Foundation President Patrick McCarthy. "Research suggests that children who spend extended periods of time in poverty are more likely to drop out of school, become pregnant and are less likely to [find permanent] work. Over the long term, they have a tough time transitioning to adulthood."
Report at a glance
About 34 percent of Hispanic children lived in poverty in 2011, compared with 14 percent of non-Hispanic white children. Nationally, the average was 23 percent.
Out of any racial or ethnic group, Latino children were the most likely to have a head of household who lacked a high school diploma.
Roughly 42 percent of Latino children lived in a single-parent home, compared with 25 percent of non-Hispanic white children in 2011.
Early childhood development and education funding
The good news is more Latinos are graduating from high school and attending college than ever before in the past; however, some are questioning whether the time and money promoting graduation would be better expended on early childhood development.
Washington's Urban Institute Child Policy expert Julia Isaacs said more than half of kindergarteners coming form underprivileged homes lack math, reading and behavioral skills needed to succeed in their first year.
Furthermore, according to the Latino Policy Forum, studies show that when Latino kids attend kindergarten, they're six months behind peers in academic measures. Such cognitive gaps in early childhood development persist throughout school, resulting in poor high school graduation rates.
Top Human Development Economist and Nobel Prize Winner James Heckman, in a New York Times report, refers to cognitive tests that began in the '80s with several hundred low-birthweight 3-year-olds who were retested periodically until the age of 18. The results show children of college graduate mothers scored considerably higher at age 3 than children from high school-dropout mothers.
"The gap is there before kids walk into kindergarten," Heckman said. "School neither increases nor reduces it."
Therefore, Heckman suggests in another study he was a part of at the University of Pennsylvania, that the current education system, where low-income and underprivileged students are targeted in high school for grants and scholarships, isn't so much fixing the problem as it is making up for lost early childhood development opportunity that existed 15 years prior in that child's academic career.
The study said, "Augmenting family income or reducing college tuition at the stage of the life cycle when a child goes to college does not go far in compensating for low levels of previous investment."
What does the future hold?
Research reveals an investment in early childhood development can not only improve a student's outlook but also have strong social impact with higher college graduations and income earning coupled with lower percentages of incarceration.
From a financial standpoint, it's been suggested that effective early education creates a high rate of return with studies indicating a return of $7 for every $1 spent.
Looking ahead, there is hope the recent studies make a long-term impact on early childhood development.
"Early education is an essential piece if we are going to have a better education system," Early Education Expert Barbara Bowman said. "We're inching in that direction."

Originally published on VOXXI as Latinos lag in early childhood development, have lowest preschool rate
BEFORE YOU GO
PHOTO GALLERY
The State Of Latino Employment And Education In The U.S.