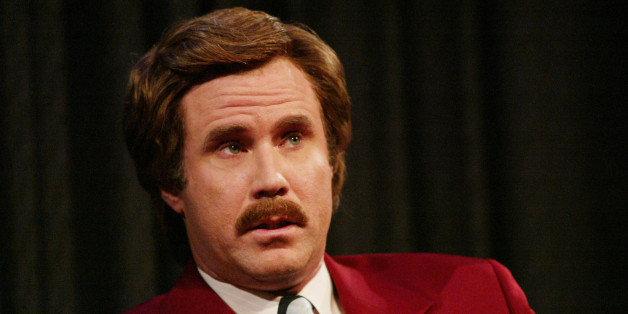 The New York Times reports that Ron Burgundy, the character played by Will Ferrell in "Anchorman" and the upcoming "Anchorman: The Legend Continues," will be penning a memoir about his life.
The book, entitled "Let Me Off at the Top! My Classy Life and Other Musings," will decidedly not give credit to Will Ferrell or Adam McKay, who co-wrote the screenplays for the two films, but rather will be credited to the fictional Burgundy himself.
The book about the San Diego news anchor, who will compete with the burgeoning world of cable news in the '80s-set sequel hitting theaters in December, will give details about his life.
Burgundy's memoir will be released Nov. 19. No word whether the book will be leather-bound.
BEFORE YOU GO
PHOTO GALLERY
'Anchorman's' 'Afternoon Delight'