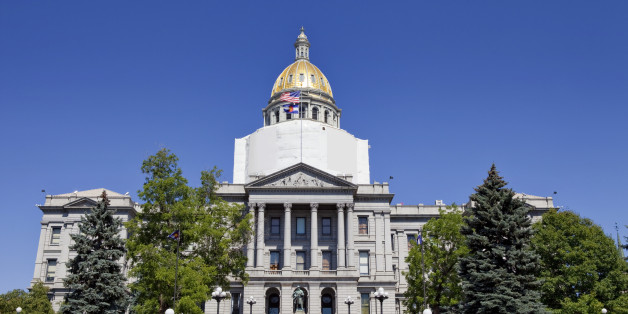 Authorities in Colorado placed the capitol on lockdown Thursday following reports of shots fired, 9News reports.
Denver Police arrested two suspects following the incident, the department announced on Twitter. A witness told The Denver Post that she saw people running away from the capitol toward Lincoln Park.
BREAKING: DPD responds to shots fired at Civic Center Park. 2 suspects arrested a few blocks away. No one struck. No injuries.

— Denver Police Dept (@DenverPolice) August 15, 2013
Colorado's Democratic Governor John Hickenlooper was visiting the Denver Broncos training camp at Dove Valley at the time of the shooting.
No injuries have been reported and the lockdown was lifted after just 20 minutes.
After the lockdown was lifted, it was revealed that three suspects were taken into custody. Denver's gang unit captain later joined the scene and authorities are calling it an active investigation.
Witness Peggy Dormand, who works as an assistant in a law office nearby, told The Denver Post that there were about 50 kids nearby and the gunman or gunmen could have hit any one of them.
"Whoever did the shooting is lucky he won't spend the rest of his life in jail for killing somebody by accident."