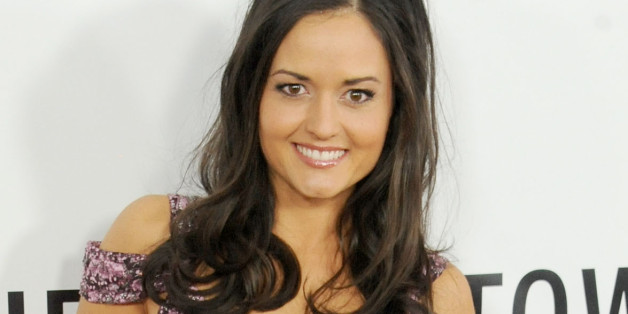 Danica McKellar stopped by ABC News on Thursday to promote her new math book, "Girls Get Curves," and to dish on her personal life.
The actress and mathematician, best known for playing ultimate girl next door Winner Cooper on "The Wonder Years," talked to ABC News about how she is adjusting to life after divorce.
"I've only been divorced a year and half," she said. "Maybe for some people that's a long time, but it's not really for me. I'm really focused on being a good mom and if the dating thing happens, then alright."
And even though she may not be ready for a romantic relationship just yet, she does have one leading man in her life that she couldn't help but rave about -- her son Draco.
"I'm not even biased, I'm telling you he's a great kid," she said. "He learns new words every day. He's super polite. He says, "Mommy, may I have some more blueberries please?" He's amazing, the best thing I ever did."
McKellar finalized her divorce from Mike Verta in February 2013 after filing in June 2012.
McKellar has been keeping busy since the split was finalized; she recently filmed a music video with Avril Lavigne and has been spotted filming her new movie, "The Wrong Woman," in Los Angeles. The actress also appeared on "Secret Life Of The American Teenager" earlier this year.
Click through the slideshow below to see what other celebs have said about dating after divorce.
PHOTO GALLERY
Celebs Discuss Dating After Divorce
Keep in touch! Check out HuffPost Divorce on Facebook and Twitter.