It's been nearly two years since the Gosselin family signed off the air after seven seasons on TLC.
Their smash hit series, originally called "Jon & Kate Plus 8," documented the lives of Jon and Kate Gosselin, a couple dealing with "the stress of having two sets of multiples" -- twins Mady and Cara and sextuplets Alexis, Hannah, Aaden, Collin, Leah and Joel.
After stepping out of the spotlight amid a divorce, cheating scandals and tons of tabloid covers, the Gosselin kids -- now 12 and 9 -- and their mom opened up to People magazine (on newsstands Friday, August 16).
Check out the Gosselin kids now in the People cover below: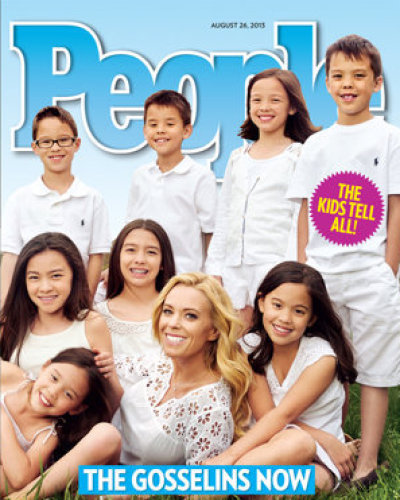 (Bottom, Leah; middle from left, Mady, Cara, Kate and Hannah; and top from left, Aaden, Joel, Alexis and Collin.)
And check them out in their early days on "Jon & Kate Plus 8":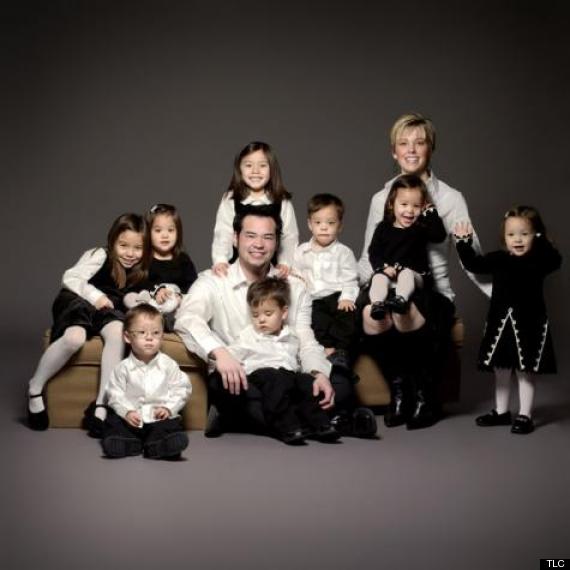 (Bottom from left, Aaden and Collin; middle from left, Cara, Hannah, Jon, Joel, Leah and Alexis; top from left, Mady and Kate.)
"I'm living very carefully these days," former nurse Gosselin, who's now unemployed, told People. "I made so many mistakes."
The now 38-year-old matriarch of the Gosselin family told the magazine she doesn't even "remember much" of the show -- which was called "Jon & Kate Plus 8" until its sixth and seventh seasons when Jon was no longer in the picture and the show became "Kate Plus 8." "Both when the babies were first born and during the divorce, I was on survival mode," she added. "I feel like I've lived two lifetimes already. I'm not the same person I was ... I don't even recognize her."
For more on the Gosselin family now, click back over to People and pick up the issue, on newsstands Friday, August 16.
BEFORE YOU GO
PHOTO GALLERY
Celebrity News & Photos