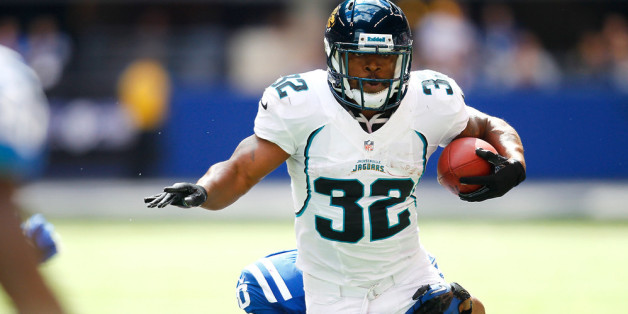 By Joe Fortenbaugh, National Football Post
Whether it's the chance to land that first, highly-lucrative payday or the final opportunity to pad an already overflowing bank account, players entering the final year of their current contracts have been known to elevate their games to never-before-seen heights, as the promise of new riches serves as the ultimate incentive to perform at the highest possible level.
A career performance in a contract year is nothing new to the 32 front offices around the National Football League, but the trick comes in being able to separate the outliers from the consistent producers. Former Tennessee Titans defensive tackle Albert Haynesworth serves as the shining example of a player driven solely by the almighty dollar. Haynesworth had already achieved a respectable and productive six-year career before he entered the final season of his contract with the Tennessee Titans in 2008. That season, the 350-pound monster took his game to another stratosphere, amassing a career-high in both sacks (8.5) and forced fumbles (3) before cashing in to the tune of a seven-year contract with the Washington Redskins the following offseason that was worth a maximum of $115 million.
Haynesworth lasted two seasons in Washington, appearing in 20 games and recording only 6.5 sacks before eventually flaming out of the league in 2011.
2013 brings a new class of contract-year players that will not only look to cash in their chips after highly productive performances, but will also attempt to avoid turning into the next Albert Haynesworth. Here's a look at the top-25 NFL players who enter the coming season in the final year of their current contracts.
PHOTO GALLERY
BEFORE YOU GO
NFL: 25 Contract-Year Players
PHOTO GALLERY
NFL: 25 Contract-Year Players