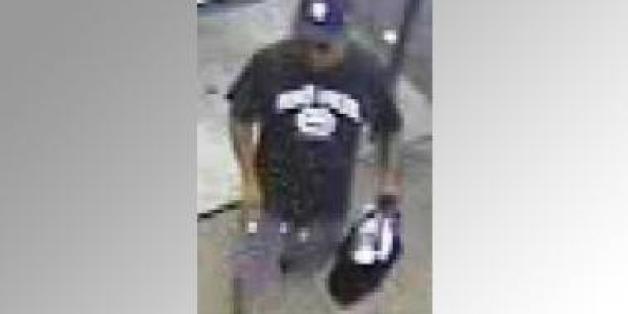 By Aidan Gardiner
NEW YORK CITY -- A thief jabbed a sharp object into a mom's back on Staten Island Sunday night and said, "Give me your bag or I'm taking your daughter," cops said.
The 41-year-old mom and her daughter, 4, were waiting for a bus in front of 1377 Forest Ave. about 10:45 p.m. when the suspect approached them from behind, according to the NYPD.
The mugger grabbed the girl's hand as he threatened her mother, who then complied, police said.
The thief fled southwest with her bag, cops said.
The mom and daughter, whose identities were not released, were not injured, police said.
The suspect is believed to be 30 years old, 5-foot-5 and about 200 pounds, cops said.
He was last seen wearing a blue baseball cap with a white insignia, a black shirt with white writing across the chest and blue shorts.
Anyone with information is asked to call Crime Stoppers at (800) 577-TIPS (8477).NYC