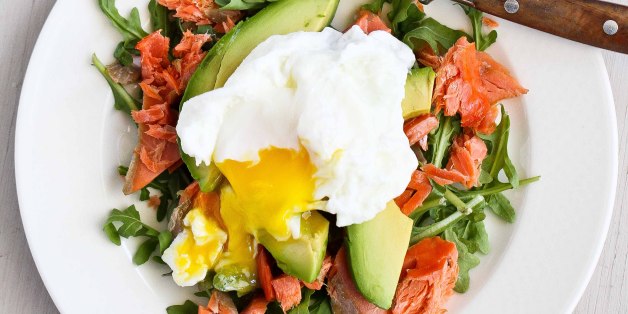 We've been unfair. We didn't mean to, but we've neglected an entire part of the day in which you can throw a party and feed your friends. Yeah, we're talking about morning. Late morning, if you're like us.
As people who complain about brunch will usually tell you, it's a way for restaurants to use up ingredients that have been sitting around, give their weakest link line cooks some hours and generally sling overpriced eggs and mimosas into your face. Brunch at home, however, is completely the opposite. When you make brunch for yourself and your friends, you are pointedly taking time out to do something really special. Dinner parties are special, but we all eat dinner. When you invite friends over for brunch, you are automatically making their day more luxurious by making sure they eat something amazing right away, not just another bowl of granola. We've compiled some of the most show-stopping, jaw-dropping brunch recipes we could find. Happy brunch partying!
Want to read more from HuffPost Taste? Follow us on Twitter, Facebook, Pinterest and Tumblr.
PHOTO GALLERY
Summer Brunch Recipes