On this, National Relaxation Day, we thought it appropriate to find some of the most unusual beaches around the world.
From beaches with colorful sand to odd shapes lining the shore, here are nine quirky beaches around the world that are worth a visit.
Glass Beach, Fort Bragg, California


Located in Mendocino County, Glass Beach gets its name from years of local waste being thrown onto it. Now the beach is a popular tourist (and glass collector) spot.
Vik, Iceland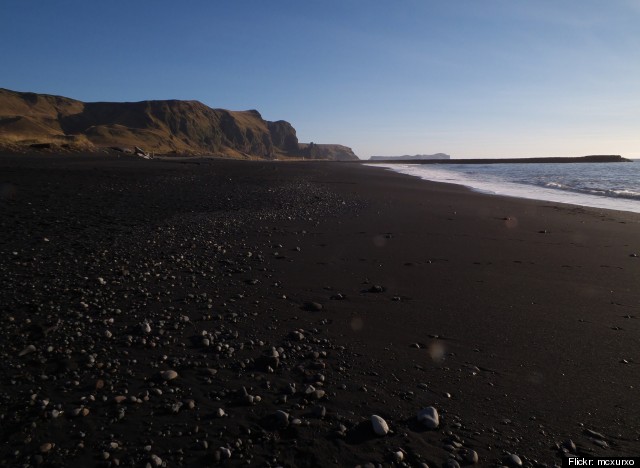 The beaches in the village of Vik, located in the southernmost village of Iceland, have sand made of black basalt. The area has some of the wettest weather in Iceland.
Boulders Beach, South Africa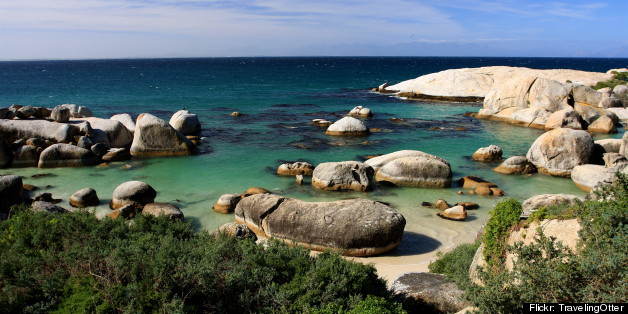 Part of Table Mountain National Park, Boulders Beach (or Boulders Bay) has not only granite boulders but also penguins that roam the area.
Pink Sands Beach, Harbour Island, The Bahamas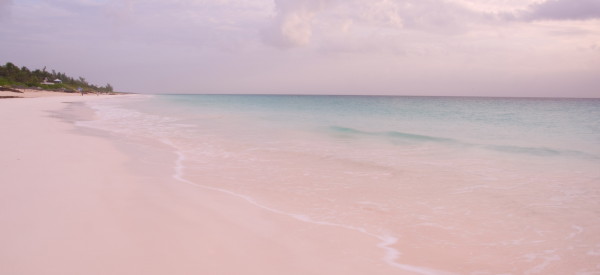 Yes, this beach has pink sand. Need we say more?
Red Beach, Santorini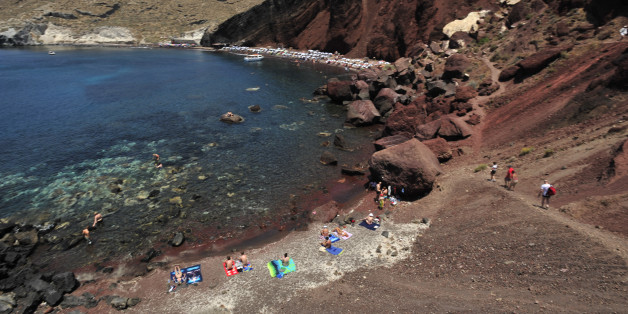 Located near the ancient settlement site of Akrotiri, this beach can be crowded but its setting is well worth it.
Hot Water Beach, New Zealand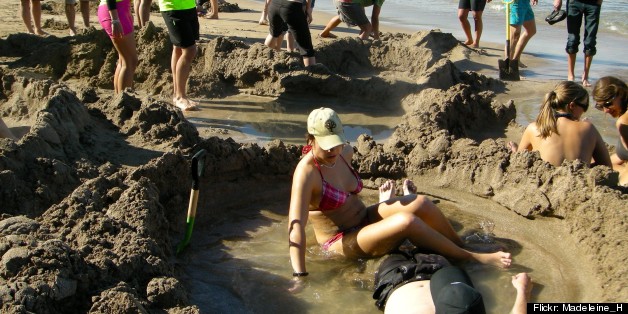 Named for the hot springs located underground, this beach is a popular tourist attraction for people visiting the North Island.
Papakolea Beach, Big Island, Hawaii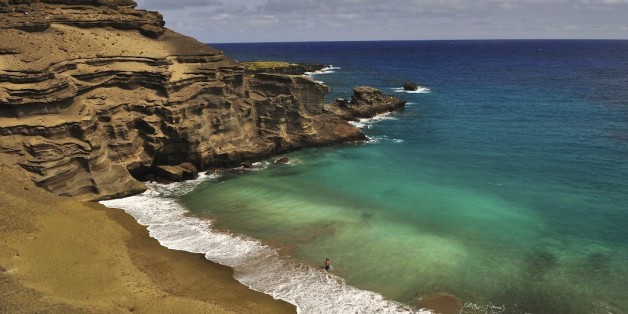 Nicknamed Green Sand Beach, this is beach is one of only two like it in the world (the other is in the Galapagos), thanks to the accumulation of the mineral olivine that form during volcanic eruptions.
Bowling Ball Beach, Mendocino, California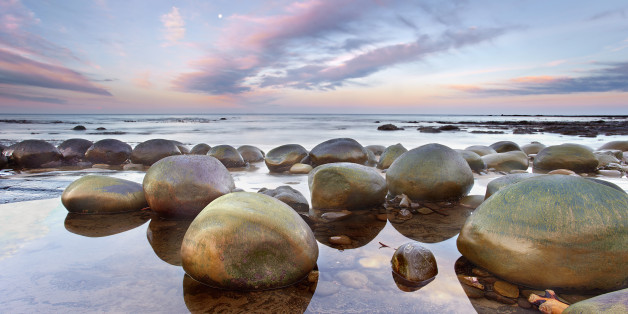 Located in Schooner Gulch State Park, this beach gets its name thanks to the large spheres that sit along the shoreline (for more details on theories on how they go there, click here).
Photos, in order: BuzzFarmers/Flickr; mcxurxo/Flickr; TravelingOtter/Flickr; Getty; Getty; Madeleine_H/Flickr; SteveD/Flickr; Getty
BEFORE YOU GO
PHOTO GALLERY
World's Best Beaches