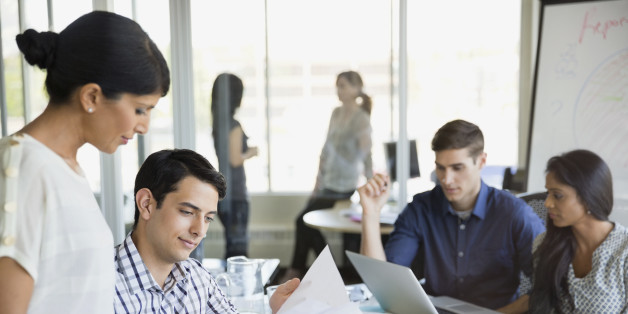 A new Bloomberg report finds that out of the top executives at each of the companies in the S&P 500 index, only 8 percent were women, and that these women at the top ranks of Corporate America earned 18 percent less than men. It sounds like another story about businesses' struggle to promote and pay women fairly.
But here's the original headline Bloomberg came up with: "Best-Paid Women in S&P 500 Settle for Less with 18 percent pay gap." (emphasis added) The first voice introduced in the story is Dawn Lepore, former chief executive at Drugstore.com, saying, "I was always focused on negotiating for my team but never as good at negotiating for myself."
It's true that women often don't bargain hard enough for higher pay, as shown by a number of studies and a terrific book called "Women Don't Ask" by Linda Babcock and Sara Laschever. The word is out, and solutions (hatched mostly by women) are already in the works, like coaching young women on how to get negotiate better before they enter the workforce.
Read more on The Washington Post