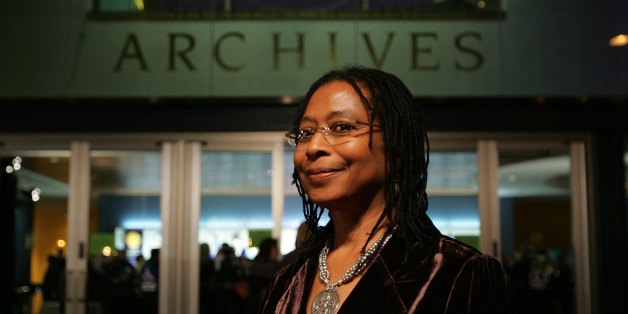 As the Center for the Education of Women at the University of Michigan planned a celebration of its 50th anniversary next year, they offered an invitation to a Pulitzer-Prize-winning author. But despite her eagerness to attend, Alice Walker won't be speaking at the event: the Center later rescinded the invitation, and Walker says the issue is over her past criticism of Israel.
On her blog, Walker posted a letter she said she received from an individual at the school:
I'm saddened to write this because I'm a proponent of free speech and have been brought up to allow everyone to have their say. But I also realize that there are other considerations that institutions are faced with. This afternoon I was contacted by the University of Michigan instructing me to withdraw their invitation due to the removal of funding from the donors, because of their interpretation of Ms. Walker's comments regarding Israel.
On the Center's website, Director Gloria Thomas released a statement apologizing for the handling of Walker's invitation. She wrote that donors had "no bearing" on the decision and that the decision came from her, because she "did not think Ms. Walker would be the optimum choice for the celebratory nature of our 50th anniversary event."
Walker wrote about the invitation in a blog post titled "In Case You've Ever Wondered How It Is Done: Censorship by Purse String." Though she wrote that she was sorry to miss the joyful gathering, she says there is one "bright side":
Such behavior, as evidenced by the donors, teaches us our weakness, which should eventually (and soon) show us our strength: women must be in control of our own finances. Not just in the family, but in the schools, work force, and everywhere else. Until we control this part of our lives, our very choices, in any and every area, can be denied us.

...

If you should read this, people of the invitation, know I send you my love, and my understanding, without reservation. I thought you were brave to invite me, and I cherish you for that. Whatever the truth is, that is what will always be.
Walker, a political activist, had criticized Israel and its treatment of Palestine in the past. Recently, she wrote a letter urging Alicia Keys to cancel a concert there.
Last year, she attempted to halt her classic novel The Color Purple from being translated into Hebrew. The book highlights the struggles of life in the south for black women in the early 1900s. Walker's letter to Yediot Books, the Israeli publisher that wanted to translate the novel, ended with a loaded sign-off : "In faith that a just future can be fashioned from small acts, Alice Walker."
In the Center for the Education of Women's statement, Thomas said she hoped the school would be able to host Walker for a human-rights-focused lecture in the future.
UPDATE: Aug. 21, 10:47 a.m. -- University of Michigan Provost Martha Pollack released a letter reiterating the university's commitment to free speech and diverse viewpoints. The Center for Education of Women, which originally rescinded Walker's invitation to speak at their 50th anniversary celebration, along with the Department of Afroamerican and African Studies, are now inviting Walker to speak in a public forum on campus, Pollack said.
While Pollack cited U of M's history of inviting speakers with challenging topics and differing perspectives to campus, she also noted that individual units at the public university can make decisions about who they want to invite to speak at campus -- if those decisions are "consistent with university principles and values."
"The Center for the Education of Women has apologized for the way the interaction with Ms. Walker was handled and has made clear to me that their decision was not driven by the content of speech," Pollack wrote. "Their decision to withdraw the invitation was based solely on the celebratory nature they hoped to achieve at their anniversary event."
BEFORE YOU GO
PHOTO GALLERY
Inspiration From Brilliant Women