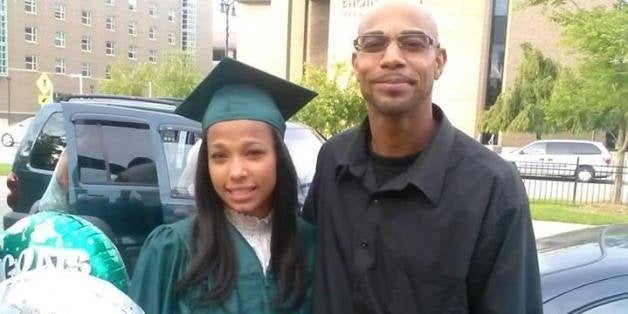 For an 18-year-old, Alyssia Akers seems like she has it made. She graduated high school, is on her way to college in the fall, is paying her first semester's tuition with the help of generous strangers and recently appeared on an MTV show that highlighted her achievements.
But the determined Detroiter didn't get this far without first overcoming some incredibly tough obstacles. Just weeks ago, short on funds for school, there was a chance she might have to decline the offer from Bowling Green State University and return to her job at a pizza shop.
With a bill for $15,000 for her first semester, Akers was still coming up short after financial aid. It was difficult to get loans, she said, because she lives with her father, who is unemployed, has bad credit and is unable to co-sign.
Akers will be the first in her family to attend college. The first person she told after discovering she had met her fundraising goal? Her dad.
"He was very excited and said it was a blessing," she wrote in an email to The Huffington Post. "I FELT VERY HAPPY AND I WAS VERY AMAZED! Even dropped some tears because of how amazed I was."
One individual, who identified as SSgt Britten on the site, donated $428. He was one of more than 80 to donate and wish her well at school.
"From over here in Afghanistan," he wrote, "study hard and enjoy the college experience."
Akers moved to Detroit in 2011 and attended Central High School before graduating from Cody. Her story attracted attention when she was featured on an MTV's "True Life" earlier this month. The "I'm Saving Detroit" episode followed several young women working to make a positive impact in their city while dealing with personal hardships of their own.
"I'm a normal high school student, play sports, get good grades, hang out with my friends, but my life is different from other kids because I live in Detroit," she says in the episode. "I've gotten more freaked out about crime lately because, unfortunately, I've experienced it."
Last year, Akers was approached by a man who asked to use her phone when she was walking home from basketball practice.
"Next thing I know someone from behind started pushing me and the guy on the side of me started pulling me toward this abandon building and I was screaming stop and only thing in my head was, 'Why is no one helping me?'" she told The Huffington Post. "A guy on the other side of the street started yelling 'let her go,' so they released me and ran. I just sat on the ground and cried."
Afterwards, Akers joined Youth Voice, a group working to improve safety for students, and helped get the city to board up the numerous abandoned buildings by her school. It was a challenging experience, as she confronted her fears by approaching the buildings and sharing her story with city leaders.
"I think about the incident a lot, what if they did get me into that building, where would I be at now?" she says on "True Life."
Akers' never-give-up mindset is captured in the explanation she wrote on her YouCaring page.
Being a part of the community has made a huge impact on me and I want to further my education to do bigger and better things. … Overcoming barriers is a skill I had to learn early in my life. Growing up in a single parent household in Detroit, being poor was a huge part of my experience. I learned that the world was unfair, but instead of crying and being upset with life, I kept my thoughts positive and looked at the skills I was learning in these experiences. I learned how to be responsible and also I learned how to stay strong when dealing with adversities. But more than anything, I believed that I shouldn't let these negative situations distract me from wanting more for myself.

BEFORE YOU GO
PHOTO GALLERY
Detroiters Share Their Photos Of The City