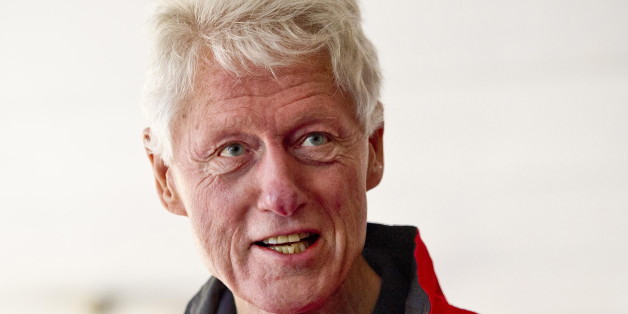 Former President Bill Clinton wrote an open letter addressing a recent report by the New York Times that the Clinton Foundation "ran more than $8 million in the red" last year.
"The reporting requirements on our tax forms, called 990s, can be misleading as to what is actually going on," Clinton said.
Clinton explained that any multi-year monetary commitment to the Clinton Foundation must be reported "all in the year it was made," so the Foundation reported a surplus in 2005 and 2006 as a result of multi-year commitments, but they didn't collect all of the money that was reported.
"In later years, as the money came in to cover our budgets, we were required to report the spending but not the cash inflow," Clinton wrote.
Clinton said that while the Foundation was "hit by the economic slowdown in 2007 and the crash in 2008," its cash reserves from earlier multi-year commitments covered "our largest budgets."
"For 2012, the reported deficit of $8 million is incorrect, and was based on unaudited numbers included in our 2012 annual report," Clinton wrote. "When the audited financials are released, they will show a surplus."
Read Clinton's full letter below:
BEFORE YOU GO
PHOTO GALLERY
Hillary And Bill Through The Years