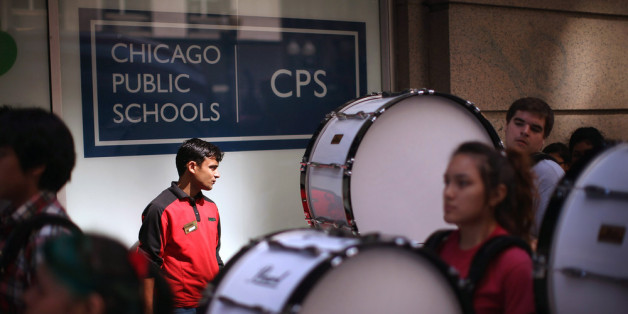 After a hard-fought battle to save some 50 Chicago Public Schools from closing, a federal judge dealt the fatal blow to the city's school closing opponents in a new ruling.
U.S. District Court Judge John Z. Lee denied the plaintiffs' preliminary injunctions against closing schools in court Thursday. As the Sun-Times reports, Judge Lee ruled he will not bar CPS from closing 49 elementary schools and a high school program, effectively squashing school closing opponents' last legal option to halt the massive shutdown.
In his 54-page ruling, Judge Lee wrote the plaintiff's failed to prove students forced to attend new schools "would suffer substantial harm as a result of the school closures," the Associated Press reports.
The plaintiffs in the case -- several CPS parents -- sought class-action status for their lawsuit that alleged the district' sweeping school closure plan disproportionately hurt black, Latino and disabled students. The lawsuits were backed by CPS parents, the teachers union and other community members but were denied class-action status last week.
CPS CEO Barbara Byrd-Bennett echoed a familiar refrain in response to the ruling, saying it "supports our belief that every child in every neighborhood throughout the district deserves access to a high-quality education that prepares them for college, career and life."
Despite the devastating ruling, school closing opponents aren't throwing in the towel just yet. The Tribune reports Thomas Geoghegan, an attorney for the plaintiffs, said he plans to examine the judge's lengthy ruling before determining next steps.
"We're disappointed in the outcome, and we'll be reviewing it," Geoghegan said.
CPS students return for the first day of school Aug. 26.
BEFORE YOU GO
PHOTO GALLERY
Chicago School Closings