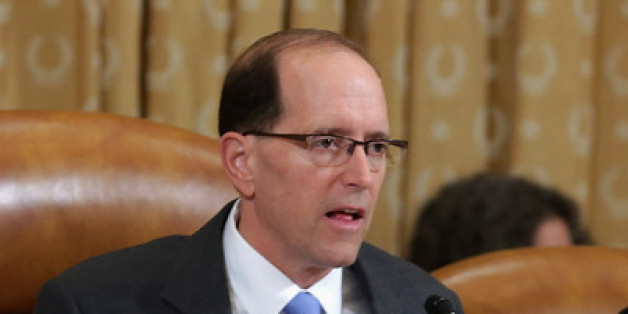 By Joseph Lichterman
DETROIT, Aug 16 (Reuters) - SU.S. Representative David Camp said on Friday he would not run for Michigan's open U.S. Senate seat in 2014 despite pleas from fellow Republicans that he would be the strongest candidate for the party.
Camp, chairman of the powerful Ways and Means Committee of the U.S. House, said he would focus instead on creating a "more effective and efficient" U.S. tax code in Congress.
"After much thought and careful consideration, I have decided not to run for the United States Senate," Camp said in a statement.
His decision leaves Republicans without a leading candidate for the Michigan seat being vacated by longtime U.S. Senator Carl Levin, a retiring Democrat.
Michigan, which voted for President Barack Obama in last year's general election, has a Republican governor and Republicans have a majority in the state Senate and House of Representatives.
Republicans need to add six seats to their total in the U.S. Senate in 2014 to gain the majority in the upper chamber and control the legislative agenda.
Democrats appear to be focusing on U.S. Representative Gary Peters as their candidate in Michigan. In Congress, Peters represents a district that includes some Detroit suburbs.
(Reporting By Joseph Lichterman; Writing by Greg McCune)
BEFORE YOU GO
PHOTO GALLERY
Conservatives Pointing Fingers