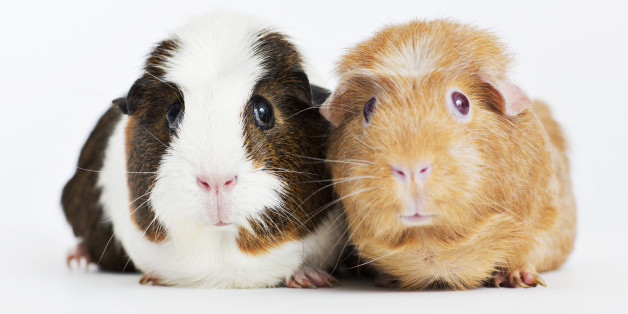 Guinea pigs may not be able to stop that loving feeling, but they'll have to take it somewhere else.
A German court ruled that the University of Münster must move its research animals following a resident's formal complaint, according to local reports. Apparently, the neighbor did not appreciate the guinea pig sex noises, complaining the mating animals were "too loud" and smelly -- especially at night.
As Germany's The Local notes, the university's Institute of Neuroscience and Behavioral Biology kept the guinea pigs in a large outdoor cage with a posted sign that read: "These animals live in non-committal, mixed-gender groups and mate with every possible partner."
The administrative court sided with the local resident Thursday, ruling that the enclosure must be at least three meters (nearly 10 feet) away from any residences. Presently, the guinea pig pen is located two meters (about 6.5 feet) from the neighbor's property.
Though the cage can stay, the frisky guinea pigs will have to be moved elsewhere.
BEFORE YOU GO
PHOTO GALLERY
Animals In The News