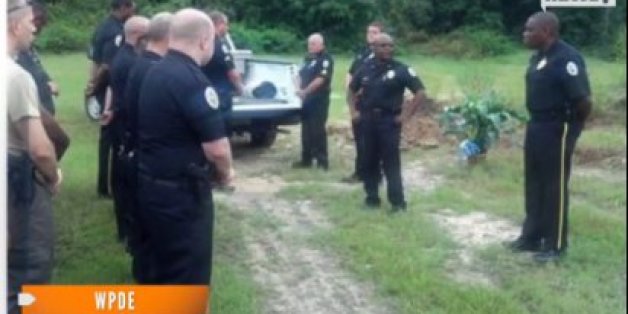 An officer who left his K-9 partner in a hot car, leading to his death, now faces a 60-day suspension.
Police Chief Larry McNeil of the Bennettsville, South Carolina police department told Carolina Live the officer left Tank, a black Labrador Retriever, in a car with the engine off and the windows rolled up on Monday.
The K-9 officer was taken to a veterinarian, but died Tuesday of heat stroke. (Story below)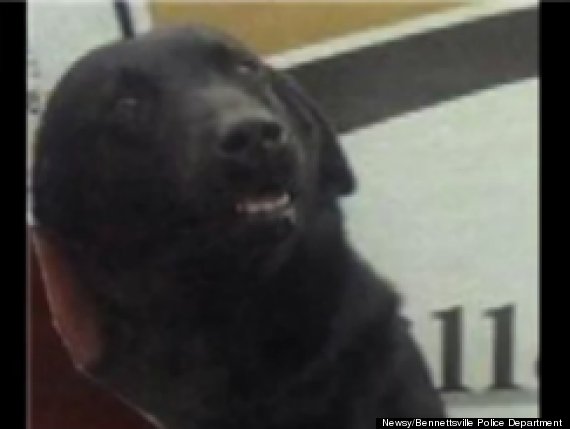 Officer Robert Miller, Tank's partner who was in the K-9 unit for nine years, will face a 60 day unpaid suspension for the death of Tank, SC Now reported.
In addition to his suspension, Officer Miller will be placed on probation for 90 days, and is permanently restricted from being in the K-9 officer program, according to WBTW.
The department held a funeral for the officer, who was buried in a small casket.
Chief McNeill gave a eulogy and said Tank's death has been "difficult and heart-wrenching" for the department.
"This untimely death of Tank is one that's going to stay with the department. He won't be forgotten."
Some in the community are calling for the officer to be fired and even charged with Animal Neglect. Officer Miller has not been charged with a crime.
When asked by Carolina Live why an outside agency was not brought in to investigate the death, Chief McNeil said he didn't call in the State Law Enforcement Division because it was a personnel matter.
Tank was four years old and worked with the department for three years, specializing in explosives detection and tracking.
BEFORE YOU GO
PHOTO GALLERY
Animals In The News