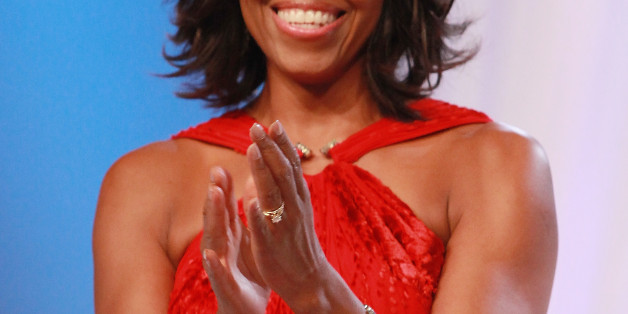 First Lady Michelle Obama said she's okay with the idea of turning 50 in January.
"I have never felt more confident in myself, more clear on who I am as a woman. But I am constantly thinking about my own health and making sure that I'm eating right and getting exercise and watching the aches and pains," Obama told Parade magazine in an interview published Thursday. "I want to be this really fly 80-, 90-year-old."
Obama also was asked her thoughts about where Malia might go to college.
"You know, I am really trying to tone that way down," she said. "Because kids are under unreasonable pressure, and it can destroy a high school experience."
Just like any mother, she said she sets rules for her two daughters.
"I give them as long a leash as they can handle," she said. "What I tell my kids is, I'm preparing you for college and for life. So, having independence, knowing how to set your own boundaries, figuring out how to make that balance. We still have screen time rules."
Click here for more of Parade magazine's interview with Obama.
BEFORE YOU GO
PHOTO GALLERY
Post 50 Female Legends And Icons