A truck reportedly caught fire while crossing the Ed Koch-Queensboro Bridge Friday around 11 a.m., PIX11 reports, delaying traffic. At about 12:30 p.m., firefighters extinguished the flames.
UPDATE: New reports say there was nothing to indicate the truck exploded:
UPDATE: @Shimon4NY reports no indication of explosion in Queensboro Bridge fire. http://t.co/FZjmozJbM0

— NBC New York (@NBCNewYork) August 16, 2013
A large, black plume of smoke could be seen billowing up from the bridge, which connects Manhattan and Queens.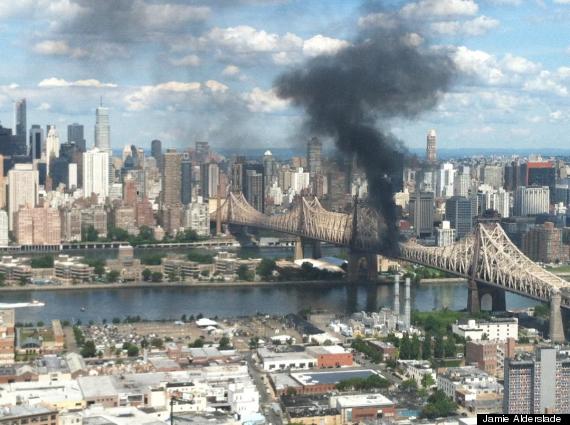 The lower level of the bridge was closed off, snarling traffic.
This is a developing story...