Wombfire (noun, hashtag) 1. a child so amazingly cute that they figuratively set your womb ablaze. 2. when your reproductive system (i.e. womb) tingles with maternal excitement, potentially breaks out into Beyoncé choreography and/or prompts spontaneous family planning (i.e. running home to make a baby). 3. hashtag used to illustrate flurry of emotion described above (i.e. "This baby is giving me major #wombfire" or "#Wombfire alert!")
Cutie: Aiden Christopher Arterbery-Whitaker
Age: 9 months old
Mom: Andrea Arterbery (Freelance writer and blogger)
Dad: Carlos Whitaker
Hometown: Harlem, New York City
How do you maintain a successful career and raising Aiden on your own? Every child is different, so it's important to recognize this and do whatever it is that you need to do in order to meet their needs. I'm extremely lucky that Aiden is such an easygoing baby, but I've still had to make some serious adjustments to my lifestyle. I like to create lists so that I stay organized and don't forget to do things. I also think it's important to have a great nanny so that you can still maintain somewhat of a social life. Overall, I love being a mom and feel extremely blessed to have Aiden in my life.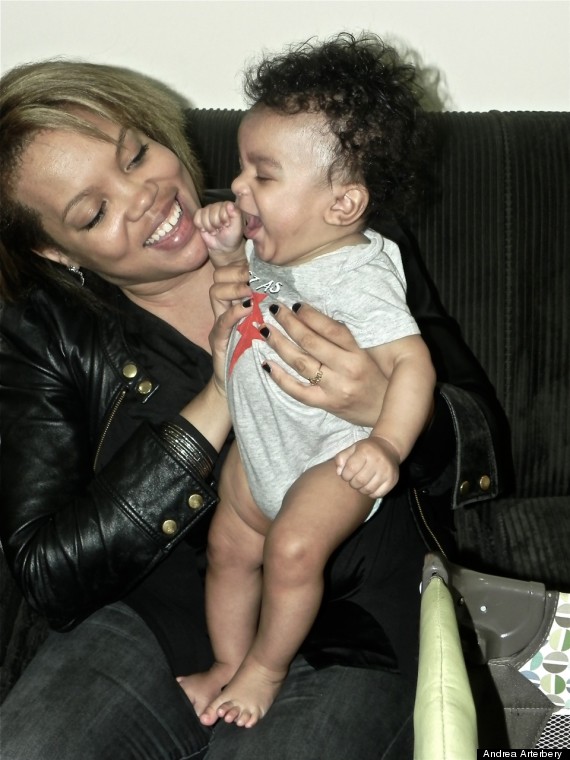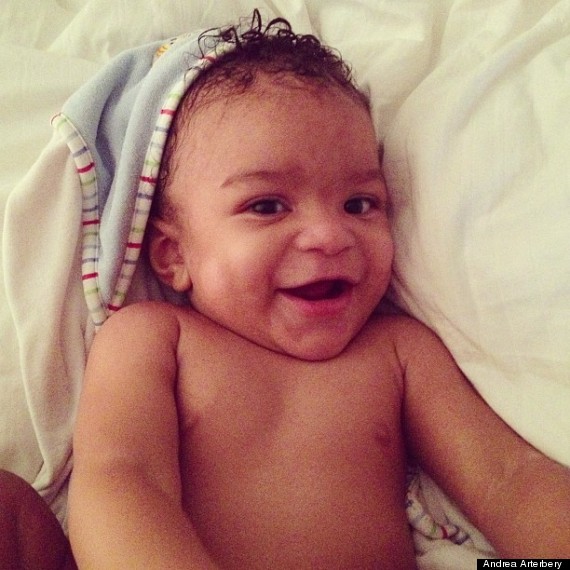 Fill-in-the-blank with Aiden...
1. I spend my weekends going on playdates at the park and brunching with my mom.
2. My dream playdate would be with Blue Ivy Carter.
3. If I had to describe my style it would be very laid back.
4. When I grow up I want to be extremely successful in whatever it is that I choose to do.
5. If I could eat avocados everyday, I would be the happiest boy in the world.
6. Living in NYC is the best because there are so many different things to do and see. Plus, the best playgrounds are here!
7. If I could talk I would tell the world: "I'm kind of amazing!"
PHOTO GALLERY
Aiden Christopher Arterbery-Whitaker
Check out last week's wombfire HERE...and keep the CUTE coming! If you've got a #wombfire or know someone who does, let us know by adding the hashtag #wombfire to your Twitter, Instagram and/or Facebook photos. We'll be in touch if we decide to feature your cutie as a #Wombfire Of The Week.