The stars that made the worst-dressed list this week struggled to achieve the right balance with their ensembles. Lucy Hale made the mistake of wearing a voluminous skirt with a blousy top, while Jane Fonda's oversized suit was in desperate need of a little tailoring.
Though A-listers like Miley Cyrus and Lady Gaga donned outrageous outfits, the most tragic flop of the week belongs to Jennifer Aniston. The seasoned actress took a chance in a floral dress but ended up looking like a little girl on the red carpet.
Check out our picks for worst-dressed of the week and let us know if you agree!
Vivica A. Fox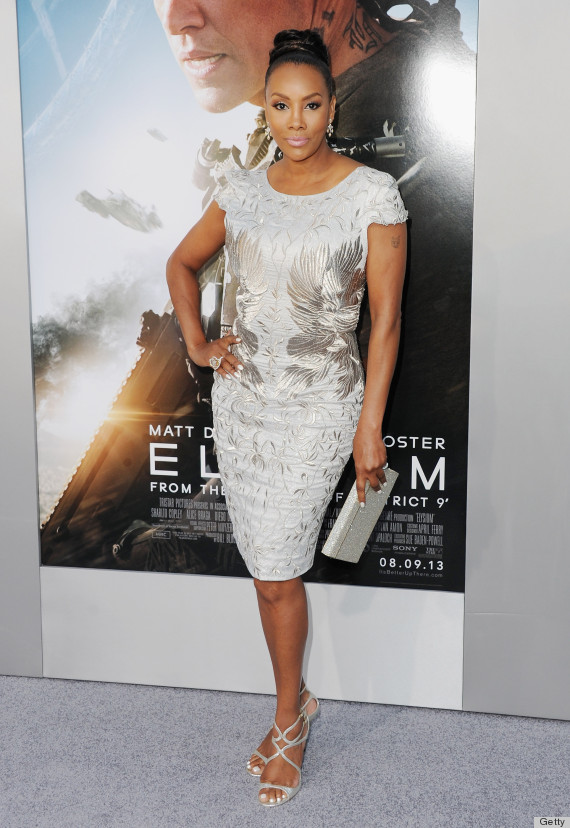 Monochromatic looks can be so sleek, but head-to-toe metallic is tricky. The shiny and textured fabric overshadows the simplicity of wearing one color.
Lily Collins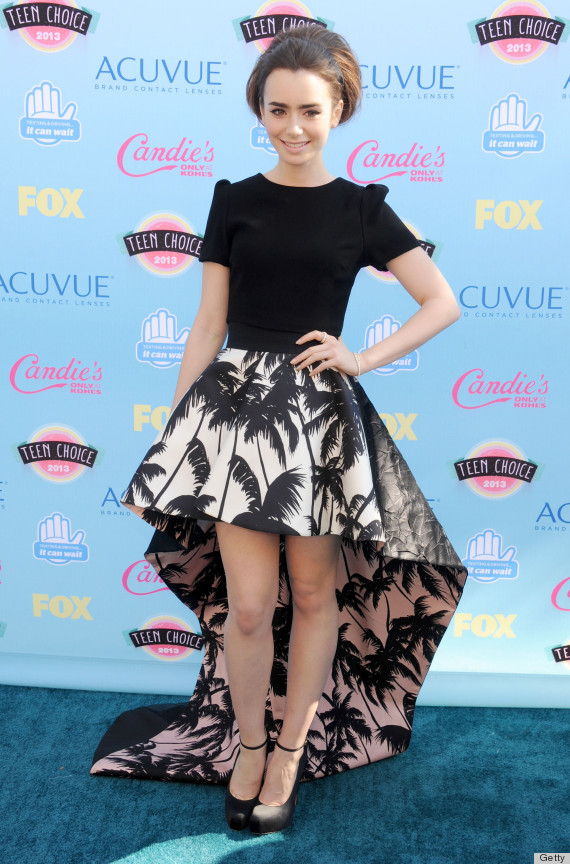 This is an example of a mullet skirt that does not work. Not only is it way too voluminous (adding a lot of extra bulk in the hip area), but the long train seems far too bridal for the young actress.
Miley Cyrus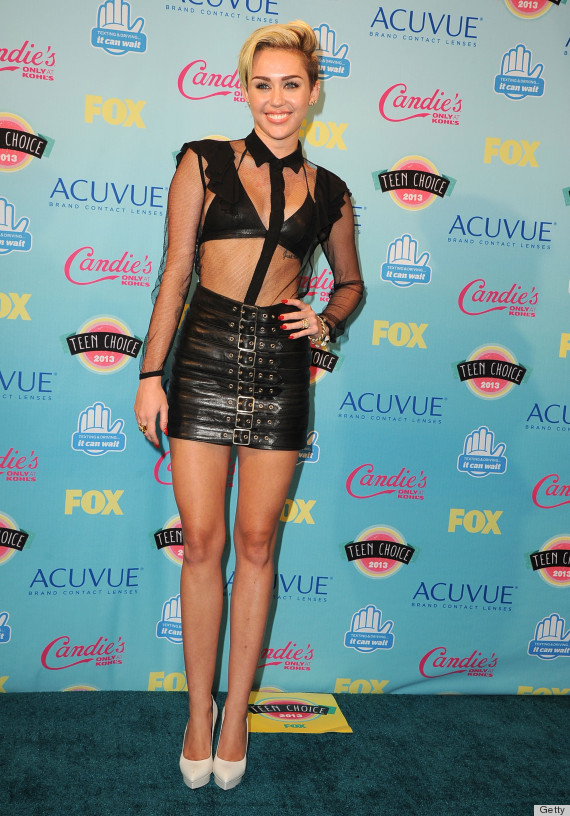 The singer can't really shock us anymore, but this particular bondage look belongs in the bedroom and not in public.
Hailee Steinfeld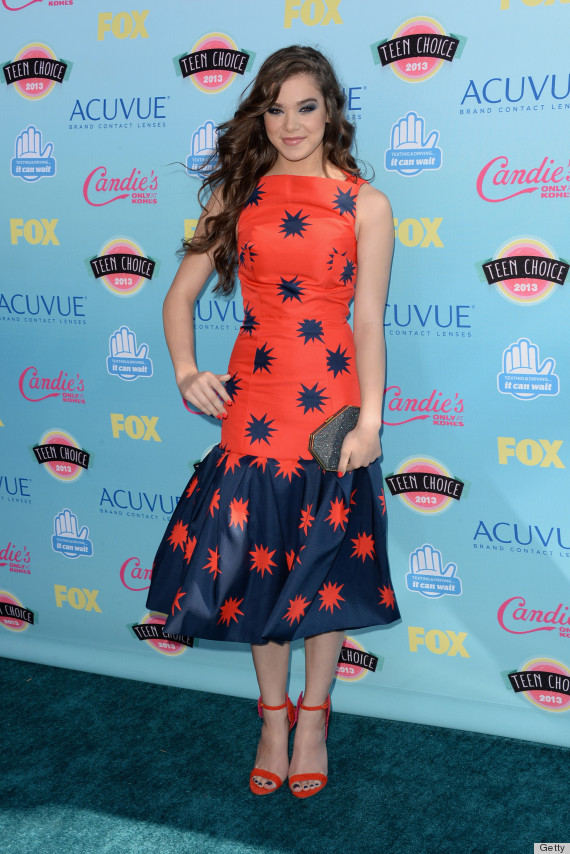 Oh no, this dress just isn't working. The pattern seems more appropriate for a Fourth of July party as opposed to a red carpet appearance.
Ashley Benson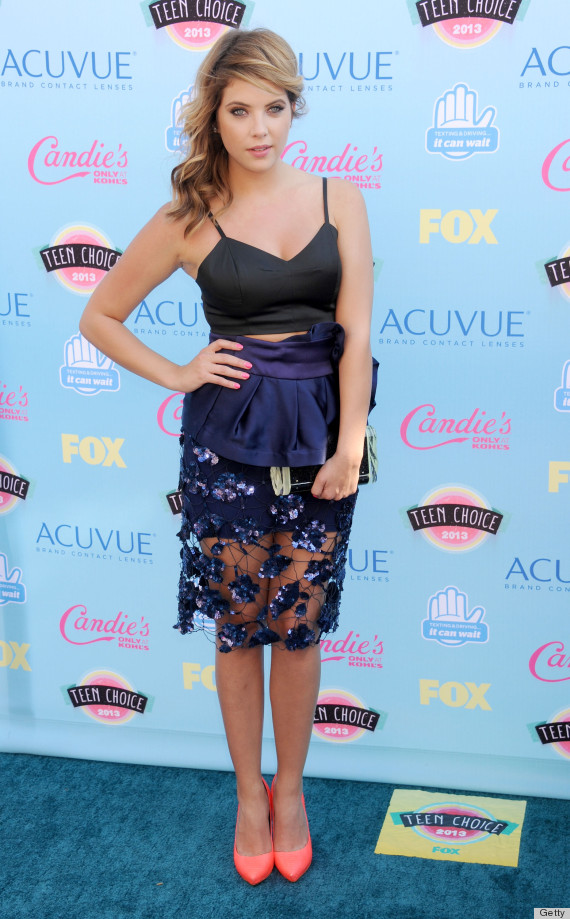 The "Pretty Little Liars" stars got it right on the top, but her skirt is a mess. The weird ruffle detail looks like a last-minute addition, while the weird mesh material resembles a butterfly net... with some butterflies caught in it.
Katy Perry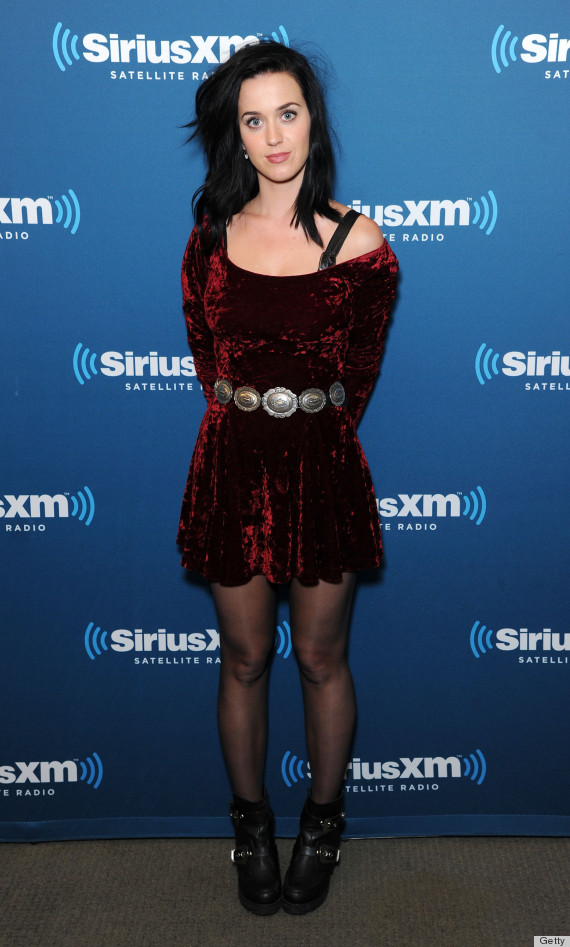 Katy Perry, it's the middle of August. What are you doing wearing a velvet dress and black sheer stockings?
Lady Gaga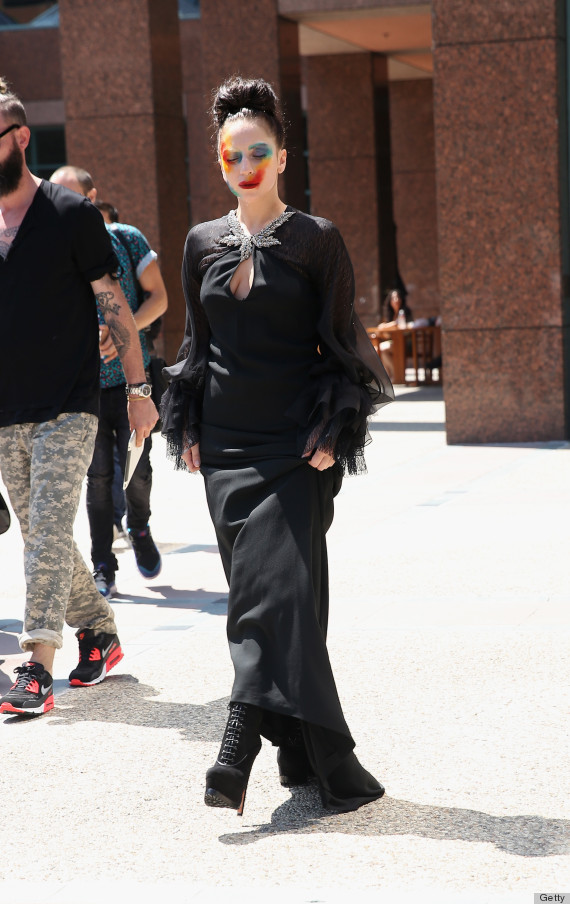 We understand that she is trying to promote her new single "Applause," but what works on as cover art doesn't always work in real life. Instead, Gaga just looks like a clown.
Lucy Hale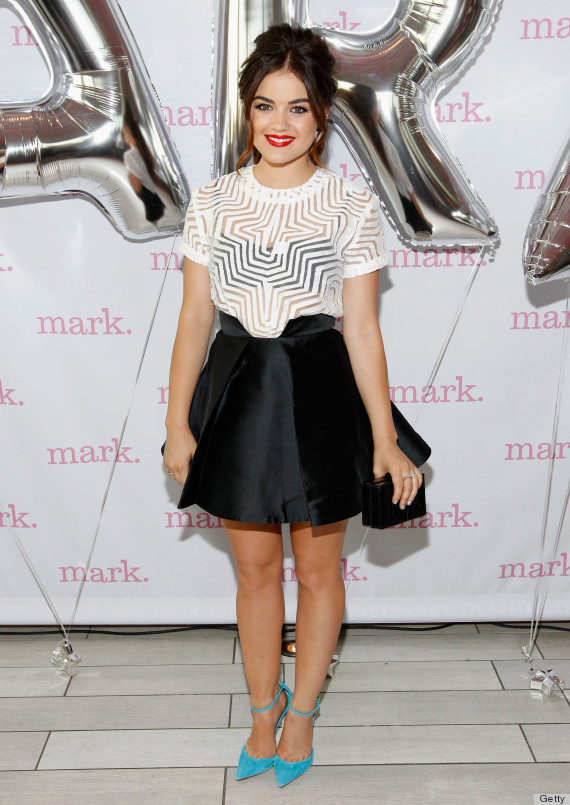 If you're going to wear a voluminous skirt, your top should be fitted to balance out the silhouette. Hale's loose blouse makes her look bigger than she really is.
Jane Fonda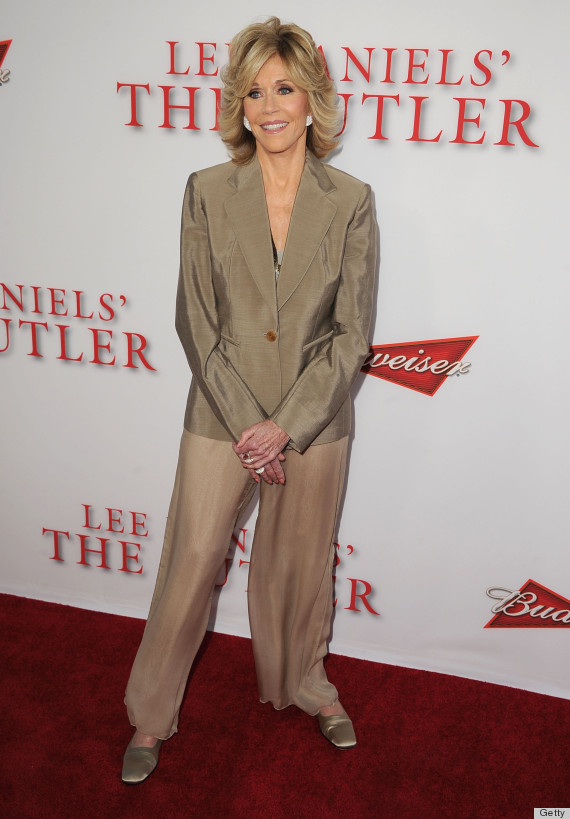 The fitness guru is drowning in this bulky suit. Not only does she desperately need a tailor, but the beige color is hardly a flattering shade on the fair-skinned, blonde beauty.
Amber Heard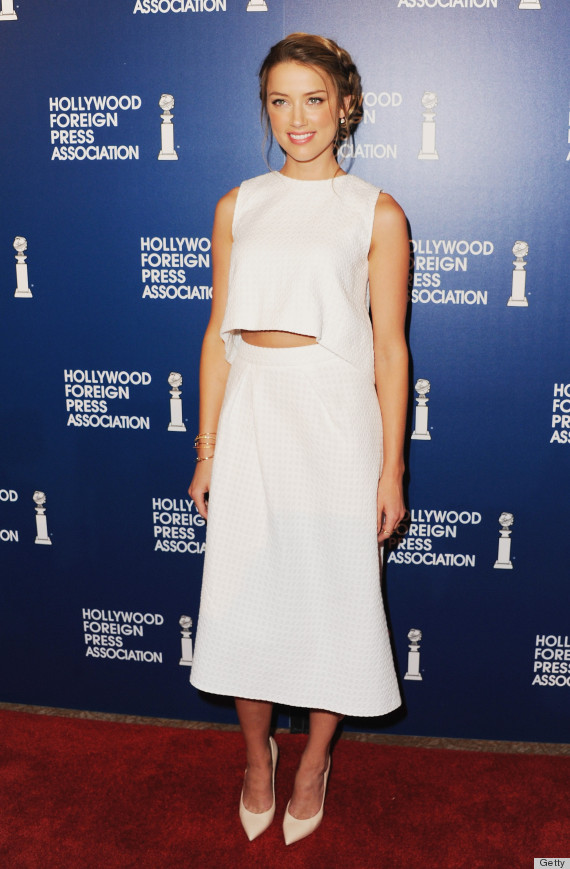 There is nothing we love more than a great crop top, but this one falls a little flat. Johnny Depp's girl should have opted for a more fitted outfit. It looks like she's wearing a sack or a bed sheet on her small frame.
Naya Rivera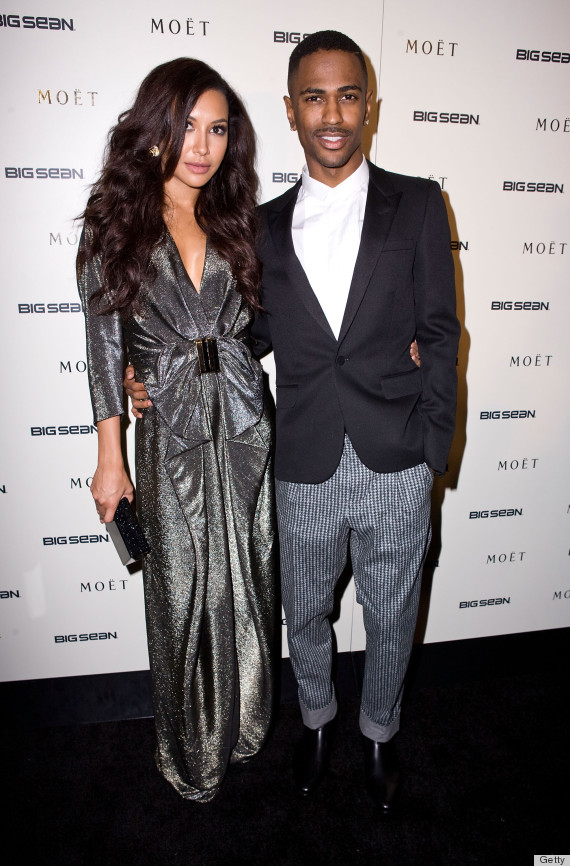 Rivera's outfit is simply too much. It's too long, too silver and too shiny.
Jennifer Aniston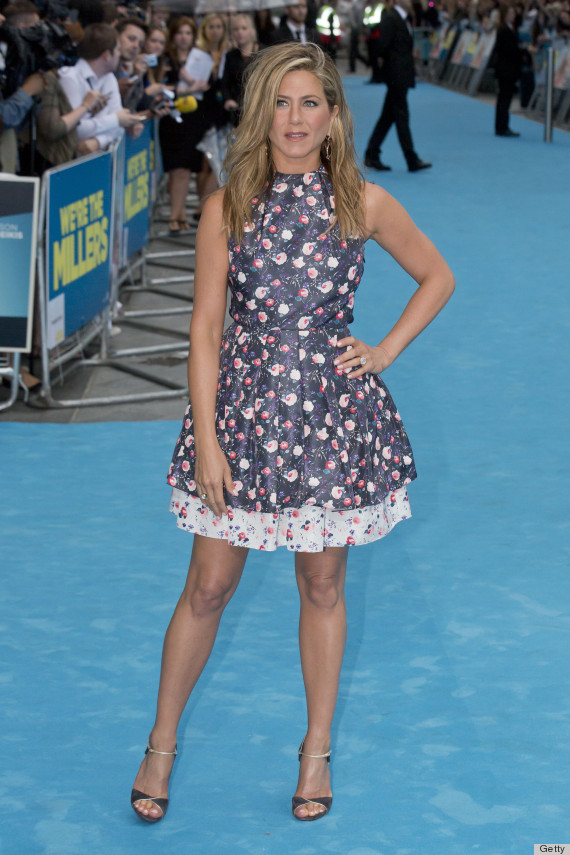 We're beginning to understand why Jen always sticks to black. This floral dress isn't doing her any favors. The girlish print and puffy silhouette is making her look like a cupcake.
Ashley Madekwe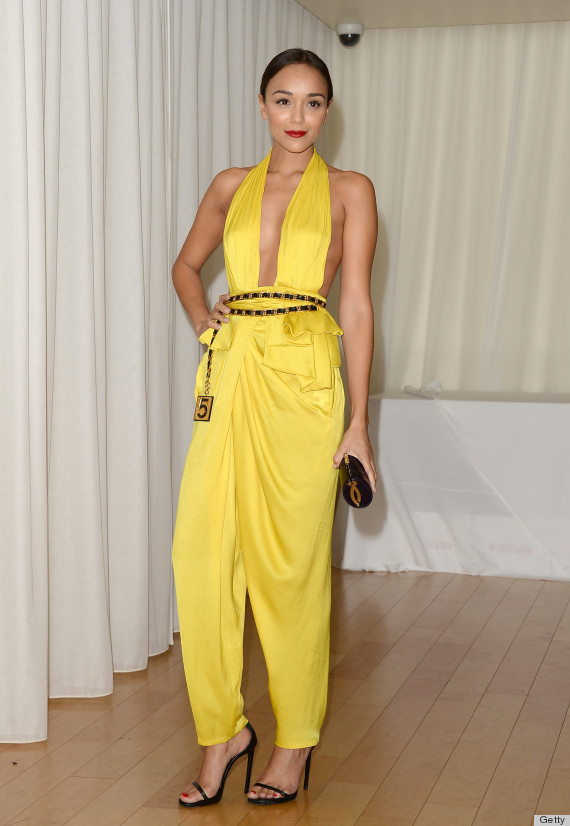 The drop crotch on her jumpsuit creates a lot of excessive material, whereas the upper portion seems far too skimpy. Besides issues of balance, this shade of yellow is a lot on the eyes. We wish she had gone for something a little less saturated.
More stars who missed the mark:
PHOTO GALLERY
Worst-Dressed Celebrities Of The Week
Want more? Be sure to check out HuffPost Style on Twitter, Facebook, Tumblr, Pinterest and Instagram at @HuffPostStyle.