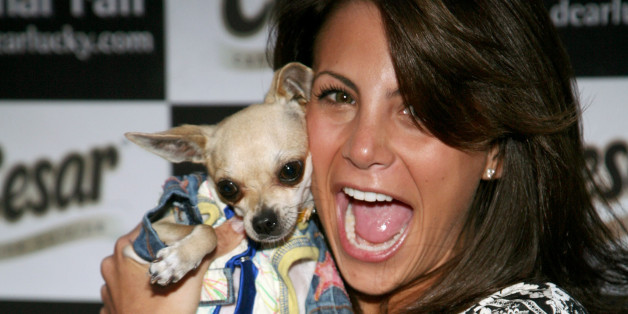 Two days after the tragic death of "Bachelor" star Gia Allemand from an apparent suicide, Gia's mother, Donna Micheletti, issued an official statement.
In the official statement made yesterday to the press, Micheletti wanted to clarify some misunderstandings and misconceptions surrounding her daughter's passing. Especially, it seems, she wanted to emphasize that not all people who speak to the media on her behalf are indeed in close ties with the family.
Said Micheletti:
The family and close friends of Gia Allemand have not spoken to the media to date, nor have they posted comments or insight on Twitter. There are numerous statements and theories in the media regarding Gia's death and her life that refer to sources close to Gia or friends of hers.

As her mother, I am well aware of Gia's close friends and her best friends, and I am personally going on record to refute all statements to the media out there thus far with the exception of official statements we have released through publicist Penelope Jean Hayes, and those jointly with Ryan Anderson's NBA team representation.

After the funeral, I do intend to speak about my dear daughter's life and death, and will do so in an open disclosure way with a trusted media source. Thank you for all those truly concerned and God bless. [People]
In particular, Gia's mother points out a woman by the name of Loredana Ferriolo in her statement, saying Gia didn't trust her. The day before, Ferriolo spoke to New York Daily News and presented herself as "Gia's best friend." She told the paper that she spoke to Allemand the night before her boyfriend found her barely alive. "Either [Gia] was crying or she had a cold. I asked her and she paused and said, 'Yeah, I have a cold.' I thought she was crying. But she insisted it was a cold," Ferriolo -- a Playboy model and one of Tiger Wood's former mistresses -- told the Daily News.
ABC News notes that Gia's family is planning a private funeral service for the reality star in her hometown of Queens, New York, at the Papavero Funeral Home. A date has not yet been made public.
BEFORE YOU GO
PHOTO GALLERY
In Memoriam: Celebrities We've Lost In 2014