Talk about a lady in red.
PETA Europe's newest ad featuring former Miss World winner Rosanna Davison is certainly hot. You know, like all those chili peppers she's laying on. Davison is promoting PETA's latest project, "Vegans Are Red Hot," a step up from a 2011 campaign when she walked the streets of Dublin in a mini-dress made of lettuce leaves to promote vegetarianism.
She's definitely not the first to pose au naturel -- reality star Courtney Stodden stepped out in a lettuce bikini last month to promote a meat-free lifestyle. Other notable (and clothed) celebrities have joined with the animal welfare organization in the recent past, including Emily Deschanel and Ryan Gosling.
Take a look at the NSFW ad below: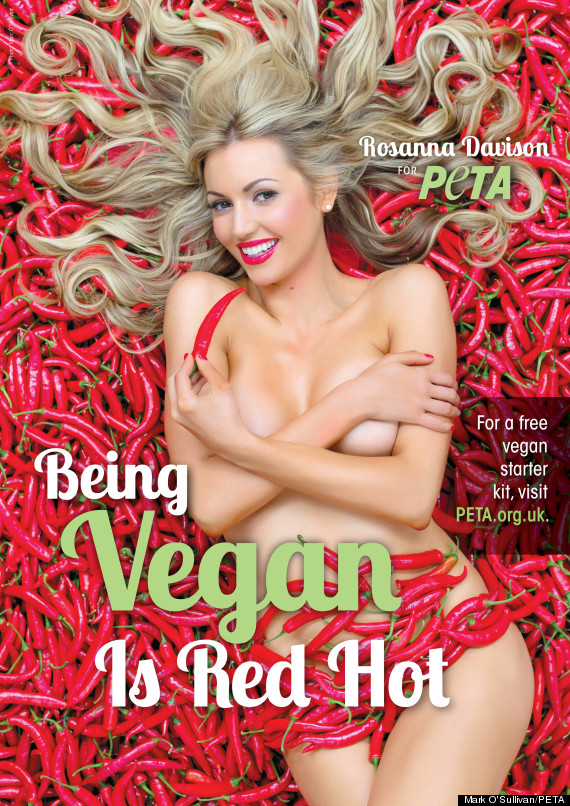 (Photo courtesy of PETA)
BEFORE YOU GO
PHOTO GALLERY
Explicit PETA Ads