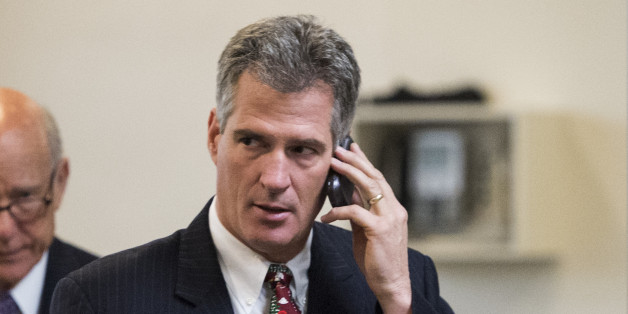 Former Sen. Scott Brown (R-Mass.) is heading to the Iowa State Fair to talk with voters, the Des Moines Register reports.
"I'm going to be coming out more often to try to determine whether there's an interest in my brand of leadership and Republicanism," Brown told The Des Moines Register on Saturday.
Brown, who will also visit family while in the state, said he wants "to understand the challenges and the opportunities and the aspirations of the people in the Midwest and how they view us and vice versa."
"I want to see if there's interest in my brand of politics, being a strong national security hawk and a fiscal conservative," Brown said. "The way I see it, hey, there's plenty of room for people in the party like me and Sarah Palin and Rand Paul and Chris Christie, yet we're always attacking each other for not fitting some ideologically pure mold."
Brown has left the door open to another political run, emphasizing his ties to the state of New Hampshire and saying he's "not going to rule out" any opportunities in the Granite State.
Brown is already in the Midwest. He tweeted a photo from the Mitchell Corn Palace in South Dakota on Saturday:
In Mitchell, SD at the Corn Palace. pic.twitter.com/JpGP3bR7zS

— Scott P. Brown (@ScottBrownMA) August 17, 2013
Click here for more from the Des Moines Register.
BEFORE YOU GO
PHOTO GALLERY
Out-Of-Touch Politicians