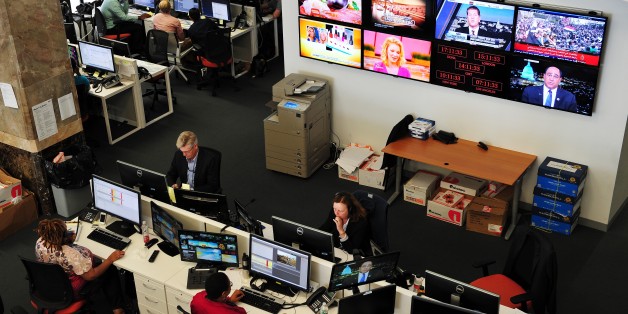 Al Jazeera America is asking people to request the channel if their cable companies do not carry it.
The new channel will be available in over 40 million homes when it launches Tuesday. That amounts to about half the homes where CNN is available.
the Al Jazeera America website allows people can check if they will receive the channel. If not, they can now fill out a form letter requesting it.
"I am writing to request that you add Al Jazeera America as part of your channel lineup. I want to watch Al Jazeera America for its objective, balanced, in-depth news reporting on stories that matter," the letter reads. "Please let me know when I can expect to see Al Jazeera America as a channel option."
Since taking over Current TV in January, Al Jazeera America has struggled to land distributors in the U.S. The problem has been due in part to the perception that the network is anti-American.
Time Warner Cable and Cablevision, for example, are not currently slated to air AJAM, though Time Warner Cable is in talks with the network over a potential deal.
BEFORE YOU GO
PHOTO GALLERY
Soledad O'Brien Style Evolution