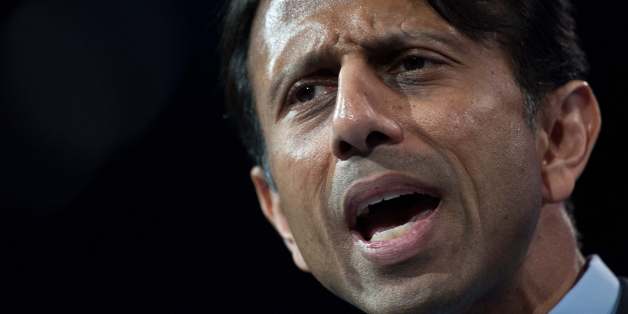 What a difference three years makes for Louisiana Gov. Bobby Jindal (R).
Harper Polling/Conservative Intel released a poll on Monday with Jindal at 35 percent favorability. The survey reached out to 596 Pelican State voters, with a 4.01 percent margin of error.
Harper is a GOP firm using automated phone calls, and the poll was conducted for a conservative website. Those numbers contrast with a poll released Monday by Jindal's political consultancy firm, OnMessage Inc., which finds his approval rating at 50 percent.
Jindal's approval rating has largely trended downward over the last few years. Back in 2011, he easily won reelection for his Louisiana governor post, earning 66 percent of the vote. By April 2013, a Southern Media and Opinion Research poll had Jindal at a lower popularity rating than President Barack Obama among in-state voters.
Jindal's name remains in the mix among 2016 presidential possibilities. Back in May, he spoke at a GOP dinner in New Hampshire, urging Republicans to "get over" the party's 2012 defeat. Jindal made headlines a week after Mitt Romney's loss when he said the GOP should "stop being the stupid party."
"It is no secret we had a number of Republicans damage our brand this year with offensive, bizarre comments -- enough of that," Jindal said. "It's not going to be the last time anyone says something stupid within our party, but it can't be tolerated within our party."
BEFORE YOU GO
PHOTO GALLERY
Conservatives Pointing Fingers