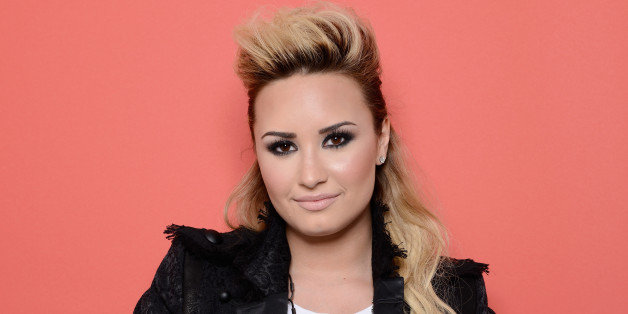 One Fox show isn't enough for teen queen Demi Lovato! The "X Factor" judge is about to join "Glee" Season 5 for a multi-episode arc, TVLine reports.
The actress and singer, who got her start on "Barney" at a young age and her big break in Disney Channel's "Camp Rock" franchise, is reportedly nearing a deal to play a new friend to Rachel Berry (Lea Michele) and Santana Lopez (Naya Rivera).
Fox confirmed to The Huffington Post that TVLine's report is accurate and Rivera tweeted her excitement below:
The "Glee" character Lovato is nearly set to play is Dani, a New York-based struggling artist friend to the McKinley High alumni who will also interact frequently with Adam Lambert's new character. Expect to see Lambert's character and Dani perform together a bit and for him to butt heads with Rachel and Santana's third roommate Kurt Hummel (Chris Colfer). "He's going to play my nemesis," Colfer told Hollywood Life. "I always wanted to see Kurt be mean."
"Glee" will reportedly work around Lovato's "X Factor" schedule, but she'll appear "in at least six episodes," beginning with Part 2 of the Beatles tribute (Thursday, October 3) that's kicking off Season 5.
Lovato's song "Give Your Heart A Break" was used in Season 4 of "Glee" in a karaoke scene with Rachel and her TV-turned-boyfriend Brody Weston (Dean Geyer). Check it out below!
The pop star, who's friends with Michele, was clearly a fan. She tweeted the following after the episode aired:
For more on Lovato's reported "Glee" gig, click over to TVLine.
"Glee" Season 5 premieres on Thursday, September 26 at 9 p.m. ET right after "The X Factor," which debuts on Wednesday, September 11 at 8 p.m. ET.
PHOTO GALLERY
Glee Episode Stills