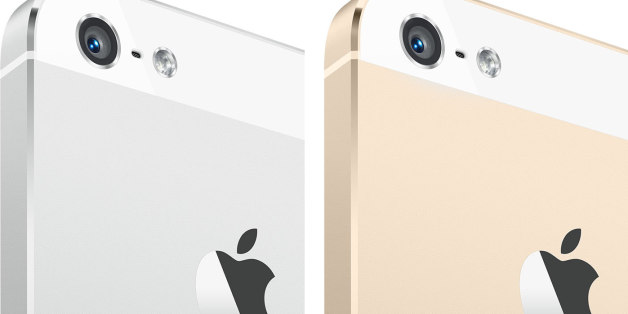 Get ready to say hello to a gold iPhone.
Based on unidentified sources, both AllThingsD and Techcrunch are reporting what has been rumored for months: Apple will offer a gold iPhone.
The rumor comes at a time when Apple has lost significant global market share to Android, and newly released handsets have not actually brought much in terms of innovation. Indeed, one of the most highly-touted features of the Moto X, the new smartphone from Google-owned Motorola, is the ability to choose from a variety of colors.
But before you picture people tapping their fingers on shiny faux gold bars (or asking yourself, "What is Apple thinking?") consider what a source told AllThingsD: "Think champagne, not ingot."
A mock-up on iMore depicts an iPhone with a champagne-colored rear casing and white panels, consistent with what AllThingsD's source describes. Techcrunch's MG Siegler predicts it will be similar in color to the discontinued gold iPod mini.
AppleInsider on Thursday relayed a report from Ming-Chi Kuo, an analyst at KGI, who also predicted that Apple will offer a gold handset.
Currently, the black iPhone 5 comes with a slate back panel, and the white handset comes with a silver panel. When Apple first introduced the iPhone in 2007, it was only available in black. A white option was introduced a year later, with the release of the iPhone 3G.
Apple is expected to unveil its next iPhone, widely considered to be called the iPhone 5S, at an event on September 10. Rumored features of the new handset include a fingerprint sensor on a redesigned home button, a dual LED flash, and a 12-megapixel camera.
[Image via Shop Le Monde]