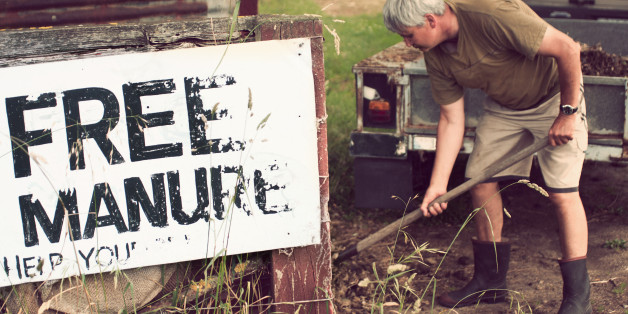 Hell hath no fury like a woman husband scorned -- especially one with a tractor and ready access to manure.
Such was the case in Sainte-Émélie-de-l'Énergie, a small town north of Montreal, in Quebec, Canada, last week, when police say they caught 64-year-old Rene Daniel outside his ex-wife's house. Also with Daniel were "heaps of manure" piled high outside the woman's front door and inside her hot tub.
According to the QMI Agency, he'd allegedly filled the hot tub with manure after being served divorce papers. (Steamy.)
After he was confronted with the stinking mess, The Montreal Gazette reports Daniel took off in his tractor, leading police on a chase at a little more than 10 mph. He was forcibly stopped and removed from the tractor less than a mile down the road.
An odd case of revenge, no doubt. Maybe they should have instead agreed to just split their belongings in half.
BEFORE YOU GO
PHOTO GALLERY
Weird Divorce Stories