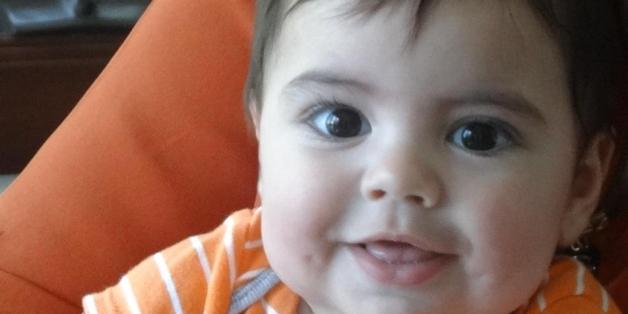 Babies seem to grow faster than their parents can snap their picture and post it on Facebook -- fortunately for Shakira fans, the Colombian mom and baby Milan are no exception.
Shaki isn't letting fans miss a beat of her nearly 7-month-old baby's growth as she avidly posts photos of little Milan on Twitter and Facebook. Over the weekend, the two spent some time with boyfriend Gerard Piqué's parents in the French countryside and seemed to stumble on a photo op, or three.
In a series of pictures from their relaxing voyage, Shaki admitted (like most mothers) that her baby picture posting might be a little out of control.
But wait, just one more.
In the tranquil French countryside! ¡Ya en la tranquilidad de la campiña francesa!" Shak pic.twitter.com/YiVkl4KMVX

— Shakira (@shakira) August 16, 2013
The photos didn't quite end there but clearly baby Milan is growing very fast (it seems like just yesterday his little head fit in his father's hand) with a full head of hair and big brown eyes. Not to mention, it seems like he's looking a lot more like his mother every day. With perhaps his father's eyebrows?
Does baby Milan look more like Papá Piqué or Mamá Shaki? Let us know what you think in the comments.
BEFORE YOU GO
PHOTO GALLERY
Baby Milan Piqué Mebarak