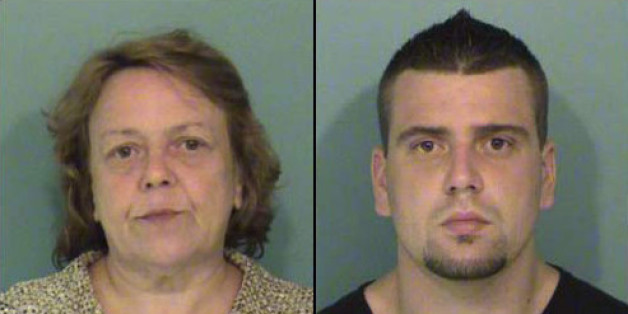 Hey mom, can I get a ride to sell some smack?
Police in West Salem, Ore., arrested Suzan Van Houte in a traffic stop Aug. 15 as she allegedly gave her son a ride to what would have been a heroin deal with an undercover cop.
Van Houte and her son were arrested on charges of unlawful delivery and possession of heroin after she reportedly tried to hide the drugs from police. A K-9 unit foiled her plans.
Michael Van Houte, 25, had been released from county jail only two days earlier, deputies told KPTV.
This isn't the only recent case of crooks keeping crime "all in the family."
On Friday, a mother and her son were arrested after allegedly abducting a child from a Pennsylvania home. The pair were apprehended after an Amber Alert was issued.
Earlier this month, an Arkansas mother was arrested after helping her son escape from jail. Police said the mother and son planned the escape during phone calls, and that she distracted guards while he "squeezed through a window in the booking room and ran out the door."