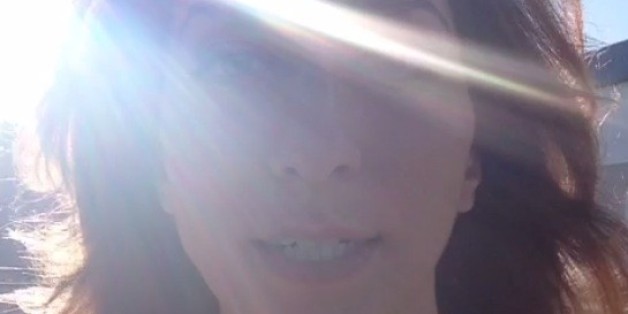 What images come to mind when you think about Los Angeles? For many (especially those who don't live here), LA means sunshine, palm trees, beautiful people and glamorous places -- and that's exactly how the California Tourism folk like it.
Here to pierce the veil of lollipops and rainbows is comedian and LA-resident Chelsea Peretti with her droll, cringe-inducing Vine videos tagged #thisismyLA. Peretti picks an ugly or boring aspect about life in LA, tilts her head to the side and lets out a knowing chuckle.
Here's one that features the Los Angeles River, a 51-mile concrete channel "deep in the woods" of LA.
Young whippersnappers who come to LA to pursue their dreams can certainly relate to one of Peretti's most recent videos: the never-ending sound of doors slamming shut.
She's not hating on LA per se with these videos. Instead, the comedian told us via Twitter that she is targeting "false earnestness and/or branding of a moment."
Fair enough. We also like how her Vines push back against a tendency to photograph and share only the most glamorous parts about life in the City of Angels.
Case in point: when Peretti is running behind on her podcast (this boring mess is Hollywood, kids!).
Or reading Elle Decor -- i.e., not living it.
Daily Dot, which first wrote about Peretti's #thisismyLA campaign, points out that her Vines have inspired people from other parts of the U.S. to film their own local parodies.
Check out this one from Florida, in which gunshots contribute to the ambient noise level:
BEFORE YOU GO
PHOTO GALLERY
Celebrity Vines