If it ain't broke, don't fix it.
That seems to be Kate Middleton's post-birth style mantra. In true duchess fashion, the new mom is loyal to her latest brand of choice, Seraphine Maternity. So loyal, in fact, that she chose to wear its Jolene Dress in the first official portrait of Prince George.
The fuchsia frock, which features a flattering knot front and a deep V-neck (for breastfeeding, perhaps?), retails for $79 on Seraphine's site, but you'll have to wait until September 16 to purchase your own -- that's right, it's already sold out. The Duchess Effect has been in full force since the birth of the royal baby in July, with the floral printed Seraphine dress Kate wore en route to Bucklebury selling out immediately as well. (That Jenny Packham polka-dotted number she wore outside of the hospital was one of a kind, unfortunately.)
"The Kate effect is huge and we have been enjoying a 400% growth in sales since it became public that Kate bought Seraphine dresses back in April 2013," Cecile Reinaud, the founder of Seraphine, told Hello!. "A few weeks ago she was photographed wearing our Renata Spotty dress whilst shopping on King's Road and our sales boomed immediately with the dress completely selling out."
The maternity brand certainly knows what it's doing: On its site, the duchess' three dresses are emblazoned with the label "Worn By Kate Middleton." Hey, they're just giving the people what they want. See Kate's latest Seraphine ensemble in the adorable new family photos below.
PHOTOS: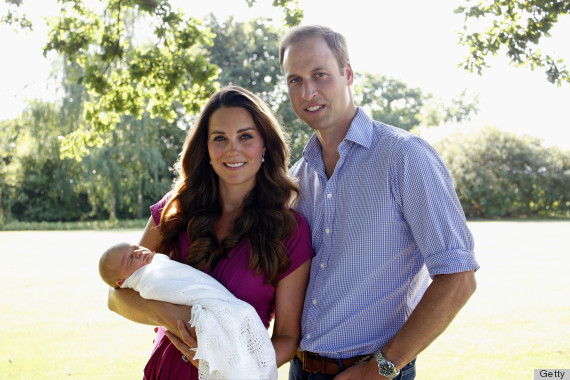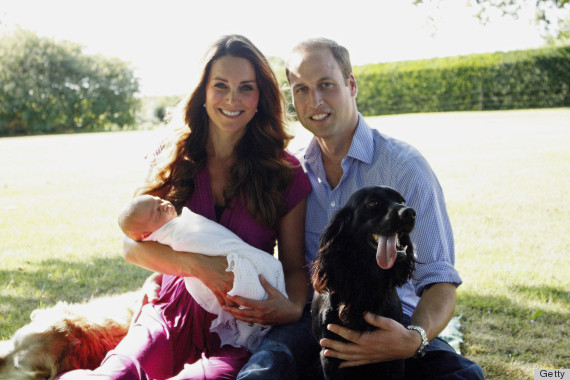 More maternity style inspiration:
Want more? Be sure to check out HuffPost Style on Twitter, Facebook, Tumblr, Pinterest and Instagram at @HuffPostStyle.