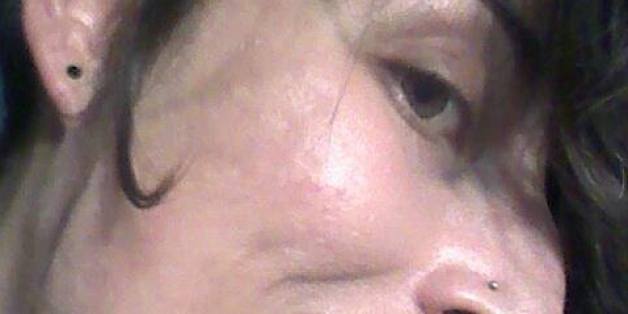 She didn't get to taste the ocean, but she got a taste of life behind bars.
Leyla Denise Aykin is accused of driving under the influence after an officer pulled her over in Florida while her arm and foot were out the window last week. When the 27-year-old Orlando woman was asked where she was going, she allegedly told the arresting officer that she was off to "to taste the ocean." But that's not the only thing she had a craving for.
"[She] wanted to taste me and gaze through me," the arresting officer wrote in his report, according to the Sun Sentinel.
The bizarre encounter began last Thursday when a Florida Highway Patrol trooper spotted Aykin's Ford Focus doing 87 mph in a 70 mph zone. Aykin allegedly slowed to 27 mph -- her extremities still hanging out the window -- and let go of a scarf onto the highway.
She was pulled over and exited her car, "appearing high" with a "lights on but nobody home" look on her face, the trooper told the site. She reportedly outstretched her arms before she knelt on the road and said a Muslim prayer, according to the Sun Sentinel.
When asked if she wanted the officer to contact someone on her behalf, she reportedly replied, "Jesus."
Her blood-alcohol level was normal, but a drug recognition expert deemed her to be high on something, Barstool Sports reports.
Aykin was booked on a DUI charge.
Her Facebook page features similarly incoherent rants:
Has determined, based on personal experience and extensive research, framed with the mindset of the Teachings of, myriad Teachers which abound and needn't herein be named, regarding living with Heart, Heaaarrrrt, really living, fearlessly living with all the shit and piss and pain and muckh and love and beauty and glory and tears and come and snot and earthy gritty grainy brow glisteningness, like totally as seen on TeeVee, the moment by moment prayer dance sacrifice of all thisness, like the perfect pounce dancing of a fox hop-hunting in the snow I've never quite firsthand seen but would so endlessly dream, all of this astonishingly wreathed by a host of gentle trees, that bipolar (or "by winning") people are innate warriors. There are reasons for warrior classes, biological reasons. Just ask, I demand.
BEFORE YOU GO
PHOTO GALLERY
Drugs Hidden In The Darndest Places