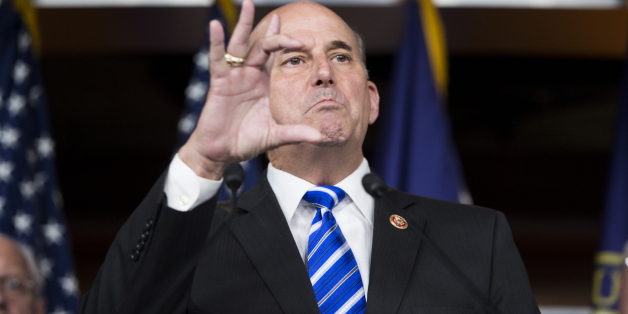 Leave it to Rep. Louie Gohmert (R-Texas) to live up to an honor's billing.
One week after Roll Call named him Congress' most quotable member, Gohmert spoke out on the No.1 ranking. In a Monday interview with KFXK-TV, Fox's East Texas affiliate, Gohmert riffed on his physical attributes paving the way to the top.
"I know since 1960 television became so important that we're not going to have another bald headed president, so I don't worry about that, and a lot of guys really have in the back of their mind 'well I don't want to say something that will hurt my chances of becoming president'— and I don't have to worry about that so I can just call them like I see them."
Gohmert made headlines last week for accusing President Barack Obama of stirring up more "racial tension and violence" than any president since the 1960s. He cruised to victory in his 2012 reelection bid against Democratic challenger Shirley McKellar, earning his fifth term in Congress.
Gohmert was not the only Texan to make Roll Call's list. Rep. Steve Stockman (R-Texas) made the cut at No. 8 and Rep. Ted Poe (R-Texas) squeaked into the No. 10 slot.
BEFORE YOU GO
PHOTO GALLERY
CPAC 2013 Memorable Moments