In what may have been one of the most outlandish -- and brilliant -- publicity stunts attempted in 2013, Maria Sharapova reportedly considered changing her name to promote her new candy line, Sugarpova.
According to United Kingdom's The Times, the tennis star was planning on changing her name to Maria Sugarpova for the duration of the US Open. Sharapova would've sought the name-change through the Supreme Court of Florida.
However, it looks like Maria Sugarpova won't be making her debut on center court later this month. The tennis player's agent Max Eisenbud told ESPN that they "ultimately decided against it."
"[A]t the end of the day, we would have to change all her identification, she has to travel to Japan and China right after the tournament and it was going to be very difficult," Eisenbud added.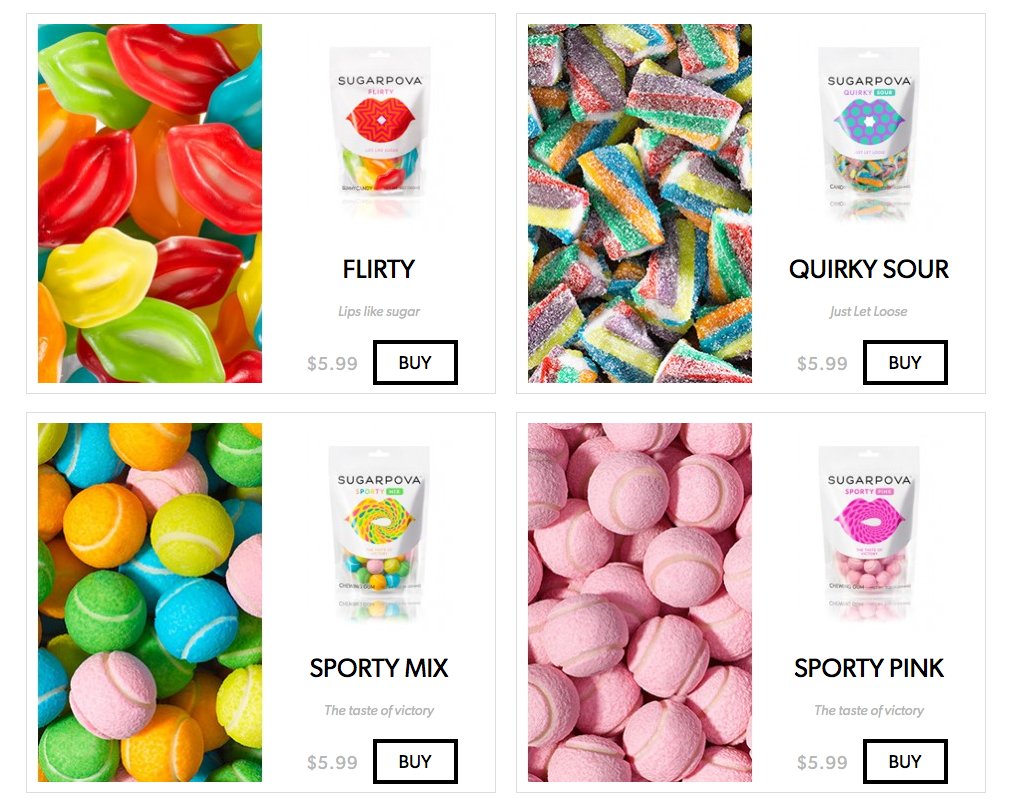 Sugarpova candies (Sugarpova.com)
Sharapova's candy line was launched earlier this year. The 26-year-old, who was recently named the world's highest-paid female athlete by Forbes, is said to have put in half a million dollars of her own money to start the line.
"Everyone would have expected me to do something like clothes or accessories or perfume," Sharapova told the New York Times in June. "But I thought this was an amazing opportunity to do something unexpected."
Even though we won't be seeing a Maria Sugarpova on the courts anytime soon, USA Today's Chris Chase points out that the publicity ploy has nonetheless been a resounding success.
"The mere talk of a name change has generated a ton of free publicity for Sharapova's candy line. One story has caught on fire. If we assume the petition/stunt is real and filed, not necessarily in good faith or with high expectations, then it's already done its job. People are talking about Sugarpova," he said.
We sure are.
BEFORE YOU GO
PHOTO GALLERY
Best Tennis Tantrums