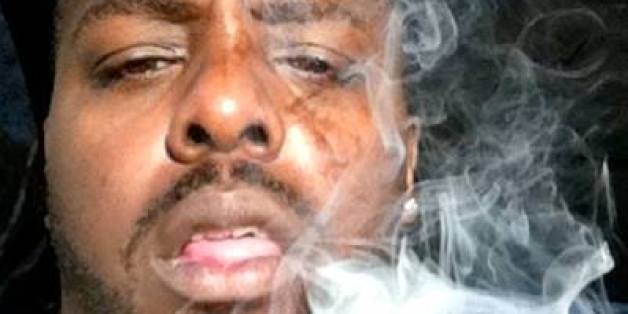 He makes catchin' pimps look easy.
Martell Davis, 34, was clad in a t-shirt that read "I make pimpin' look easy" when he was arrested in late July and charged with sex trafficking, according to federal court filings published this week by The Smoking Gun.
Davis' arrest was the result of an undercover operation by San Diego vice cops. A detective responded to an online prostitution ad and set up an $80 "date" for July 26 at a Best Western hotel.
According to the report, a 17-year-old girl was waiting and officers promptly arrested her for prostitution. They then confiscated her phone and used it to text Davis, who they believed was her pimp. Posing as the girl, an officer asked how much to charge for anal sex, and Davis allegedly responded, "Oh sh*t make him break the bank babe," and suggested at least $200.
They texted back and forth for a while, and Davis agreed to pick the teen up later that night. When he showed up, cops arrested him and charged him with sex trafficking of a minor.
Cops say Davis told them he did not know the prostitute was a minor, claiming just "just helping [her] out" and that he acted as "protection" for her.
Davis isn't the first to get arrested while wearing wildly appropriate apparel. In June, an Oregon driver was arrested for driving under the influence while wearing a "Got Beer?" t-shirt.
In January, Wisconsin man Bryan Wendler was arrested on his sixth DUI charge while wearing a shirt that read, "Been Drinking? Free Breathalyzer Test: Blow Here." An arrow pointed directly at his crotch.

BEFORE YOU GO
PHOTO GALLERY
Criminal Masterminds