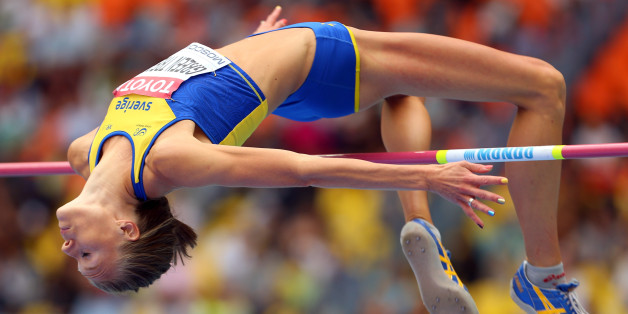 Paint your nails rainbow colors and face disqualification, the Swedish Olympic Committee warned athletes Tuesday.
Officials are taking a strong stance on Olympic attire after two Swedish athletes sported rainbow nails to support gay rights during the IAAF World Athletics Championships in Moscow last week.
"You can have views about how a country is run as an individual, but we can't have athletes using sporting arenas to demonstrate these perceptions," Swedish Olympic Committee head Stefan Lindeberg told the Dagens Nyheter newspaper, according to Sweden's The Local. "It's absolutely out of the question."
It seems Sweden issued the warning to keep its athletes from risking disqualification from the 2014 Winter Games, which will be held in Sochi, Russia. While the International Olympic Committee's rules do not explicitly bar rainbow colors -- a well-known symbol of gay pride -- its charter does specify that no political propaganda is "permitted in any Olympic sites, venues or other areas."
Some have called for a boycott of the upcoming Winter Games to protest Russia's law barring "gay propaganda." Russian authorities have said that the controversial law will be upheld during the Sochi Olympics, however, Russian Sports Minister Vitaly Mutko said athletes and guests will be "granted all rights and freedom."
Swedish high jumper Emma Green Tregaro and sprinter Moa Hjelmer both wore rainbow colors during competition Thursday. Green Tregaro shared a photo of her colorful nails on Instagram Wednesday with the hashtag "pride."

According to The Associated Press, the International Association of Athletics Federations flagged the apparent political gestures and warned Swedish officials that their athletes may have violated the code of conduct. Sweden passed the warning on to its athletes, asking them to respect the rules. So when Green Tregaro returned to the field Saturday, her nails were repainted a bold shade of red -- "for love," the high jumper told the AP.
BEFORE YOU GO
PHOTO GALLERY
LGBT Athletes