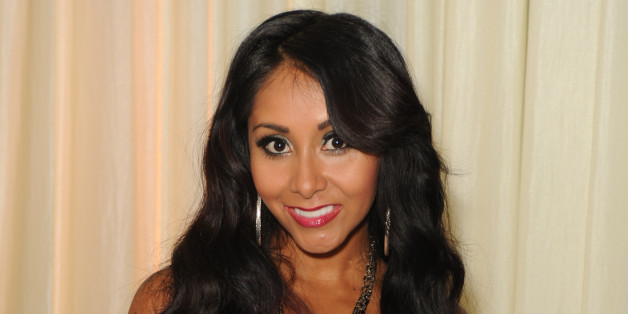 Snooki took to her Celebuzz blog to issue baby advice for Kate Middleton before little George was born, and now she's written the lucky royal family yet another open letter.
"Congrats to Will and Kate on their beautiful baby boy George! He totally looks like his daddy here," she says of the month-old infant, "and I can already tell he's going to be the cutest royal baby ever!!!" Thanks, Snooki!
The compliments keep coming, but the best ones are directed at Kate: "Can I just say how fricken AMAZING Kate looks?! Like why is she perfect?!" So true. "Kisses to you guys," Snooki signs off. "And Kate….you're a MILF."
BEFORE YOU GO
PHOTO GALLERY
Snooki Over The Years