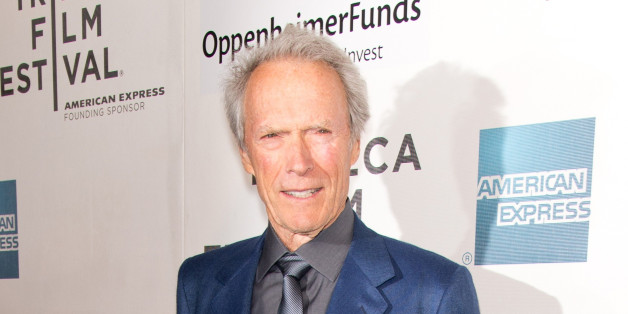 Steven Spielberg left "American Sniper," the adaptation of Navy SEAL Chris Kyle's famed memoir, in early August. Now, another esteemed director is reportedly targeting the film. The film website Twitch reported on Tuesday that Clint Eastwood has "gotten the nod" for the feature, which is being produced by Bradley Cooper and may star the Oscar-nominated actor as well.
Eastwood's manager had no information about the rumor when contacted by HuffPost Entertainment on Wednesday morning. He did, however, report that the acclaimed 83-year-old Oscar winner had begun production on "Jersey Boys." The musical will shoot throughout the fall and could be in theaters by next year. Warner Bros., Eastwood's home for the past 40 years, will release "Jersey Boys" and co-finance "American Sniper." The latter film is based on the life of Kyle, the "most lethal sniper in U.S. military history." Kyle was shot and killed by a Marine veteran on U.S. soil in February of 2013.
UPDATE: THR has confirmed that Eastwood is in talks for the film. More here.
The original story continues below.
Cooper has remained busy: He's shooting Cameron Crowe's next film in the fall, and had hoped to start production on "American Sniper" in February of 2014.
"It's really simple: I just want to get better and work with great directors," Cooper told HuffPost Entertainment about where he wants his career to go. "That's it. That's the formula for me. I'm like a sponge. I just take in as much information as possible. Todd Phillips, Joe Carnahan, Derek Cianfrance, David O. Russell: these are great directors that I've had a chance to sit side-by-side with and learn."
For more on the Eastwood rumor, head to Twitch.
PHOTO GALLERY
Celebrity News & Photos