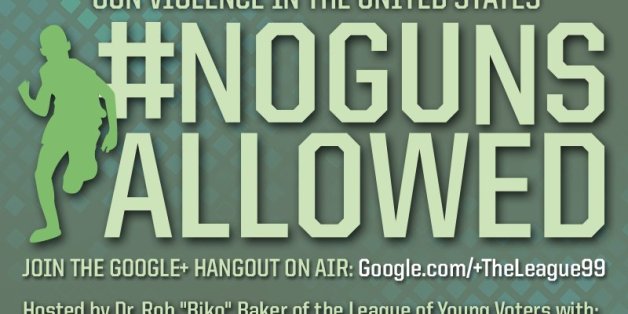 From yesterday's school shooting incident in Georgia, to the tragic Sandy Hook shooting in Connecticut and the ongoing violence in Chicago, gun violence has fostered polarizing conversations all across the country.
Even rappers like T.I., who was arrested for gun charges in the past, and Snoop Lion, whose music and videos glorify guns and violence are changing their tune. Snoop Lion joined The League of Young Voters to create a "No Guns Allowed" campaign. Today, they're hosting their second Google Plus hangout to talk about how social media impacts anti-gun violence activism.
Dr. Robert Biko Baker, executive director of The League of Young Voters will moderate hangout session that features angel investor Ron Conway, Chairmain PAC+ Steve Phillips, Chairman of the Technical Committee to Reduce Gun Violence Jim Pitkow, and founder Urban Cusp Rahiel Tesfamariam.
To participate in the conversation, click here.
In an interview with HuffPost earlier this year, Snoop Lion was passionate about the issue:
"This world that we live in, it's so easy to get your hands on a gun. You've got to put some restrictions or ramifications on it. I can go outside right now and buy a gun. Easy. Just like that. You all should really think about it before it hits home, before it hits one of your family members or it hits you or affects someone personally that you know. It shouldn't take that. Those kids that lost their lives in Connecticut, those kids that keep losing their lives, innocent people who keep losing their lives; we have to speak up for them. We have to do something. We have to make a change. If we don't do nothing, it's going to hit us. If I can say it and I can mean it -- Goddamnit, get off your ass and make it happen."
Take a listen to Snoop's "No Guns Allowed" song: